WWF WrestleMania: Steel Cage Challenge
Download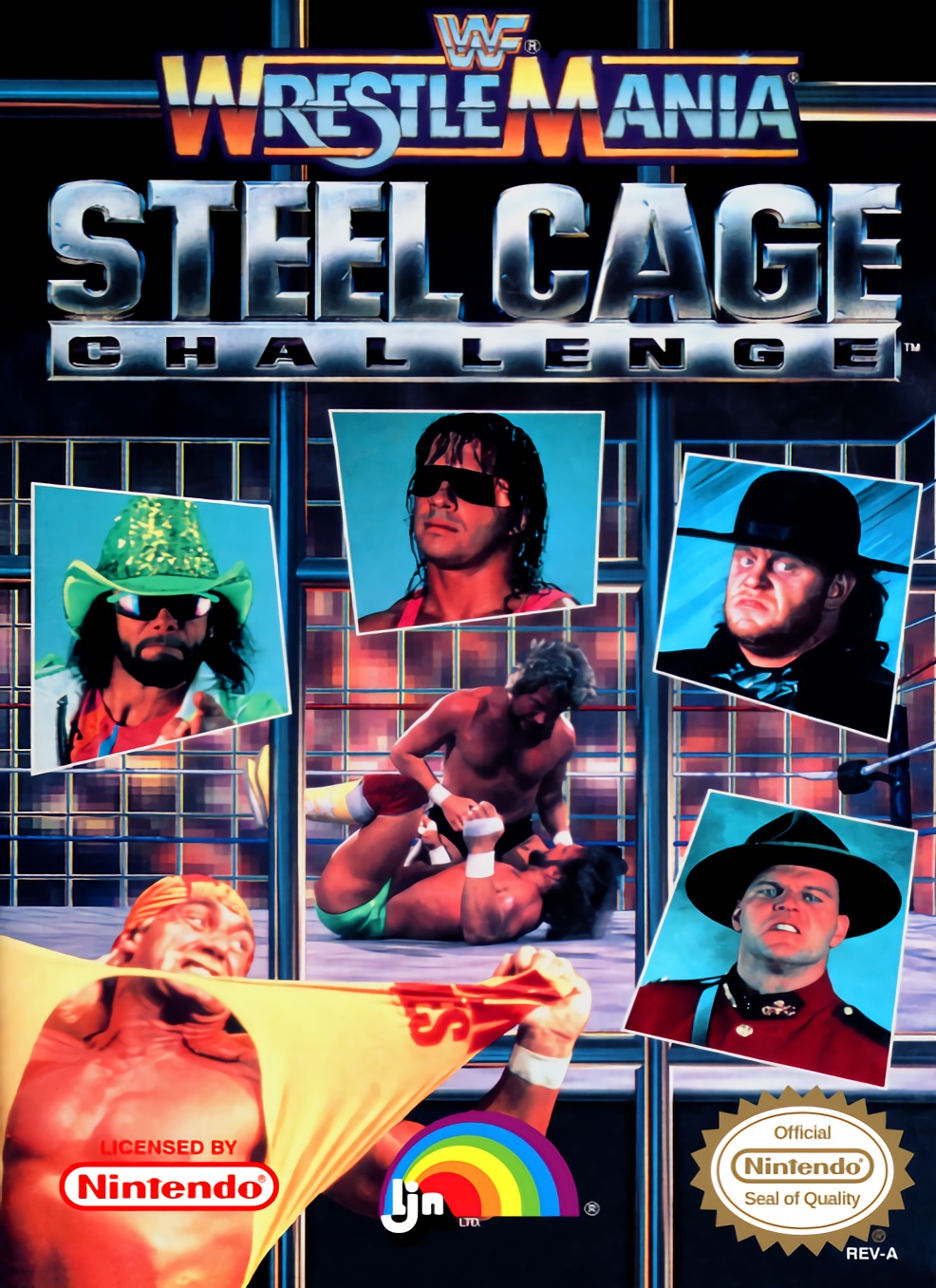 Console : NES
Language :

Genre : Fighting
Multiplayer : 2 players
Year : 1992
Developer : Sculptured Software Flying Edge
Publisher : LJN
Popularity : 3

WWF Wrestlemania: Steel Cage Challenge features several famous WWF stars, such as "Macho Man" Randy Savage, Bret "Hitman" Hart, The Mountie, The Undertaker, Irwin R. Schyster, "Million Dollar Man" Ted DiBiase, Sid Justice, "Rowdy" Roddy Piper, Jake "The Snake" Roberts and of course wrestling legend Hulk Hogan.

All wrestlers can perform their famous signature moves and have individual strengths and weaknesses. Game modes include a career mode and several modes for two players, including the name giving steel cage challenge.
---

Tips :
Traduction Version 0.9.
(Le "Press Start" n'est pas encore modifié).

Le jeu n'étant pas compatible pour le moment avec l'émulateur Nestopia suite au patch puisque celui ci est une traduction FR, il faut le lancer avec un autre émulateur comme FCEUX entre autres non présent sur RomStation.

Je vous invite, si vous voyez une erreur ou une correction, à me contacter par mail ou via RomStation et je le corrigerais.

Mail : kazan.lexode@live.fr
RomStation : NeoKazan
---
Retour utilisateur