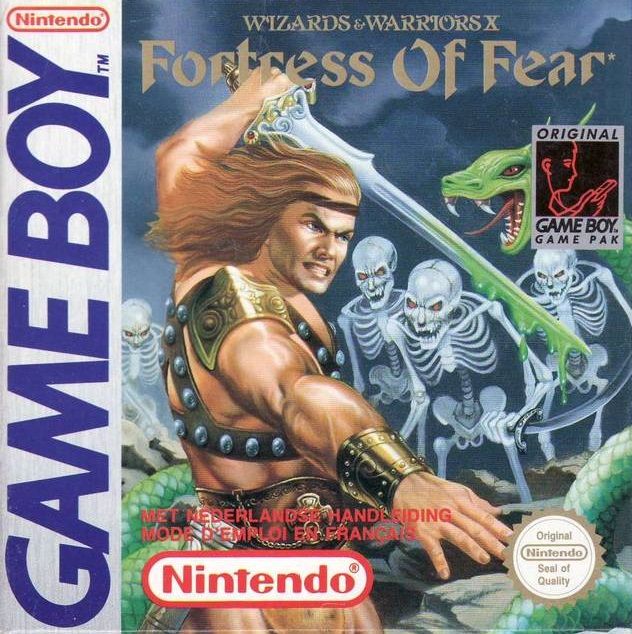 Console : GameBoy
Language :

Genre : Adventure
Multiplayer : 1 player
Year : 1990
Developer : Rare
Publisher : Acclaim
In this installment of the Wizards & Warriors series players take on the role of the knight Kuros, who must rescue the princess from the evil Wizard Malkil. In various side-scrolling levels, Kuros must dodge obstacles such as arrows and flames, as well as kill different enemies such as bats, spiders, warriors and skeletons. To damage his enemies, Kuros can use two different attacks: a fast stab attack and a strike that is slower, but has a better range.

Various items that help Kuros on his quest can be picked up throughout the levels: gems increase the player's score and grant extra lives, food replenishes some health, a spell of invincibility makes Kuros temporarily invincible, and keys are used to open treasure chests or doors. Kuros can also find additional equipment including a "Shield of Protection" that halves the damage he receives, and the "Boots of Jumping" that let him jump higher and fall from high platforms without taking damage. Levels are divided into several sub-levels, at the last of which a boss fight awaits Kuros.
Game files
Wizards & Warriors Chapter X - The Fortress of Fear 2010/11/05 41.99KB
There are no images in this album yet
---
User Feedback