WipEout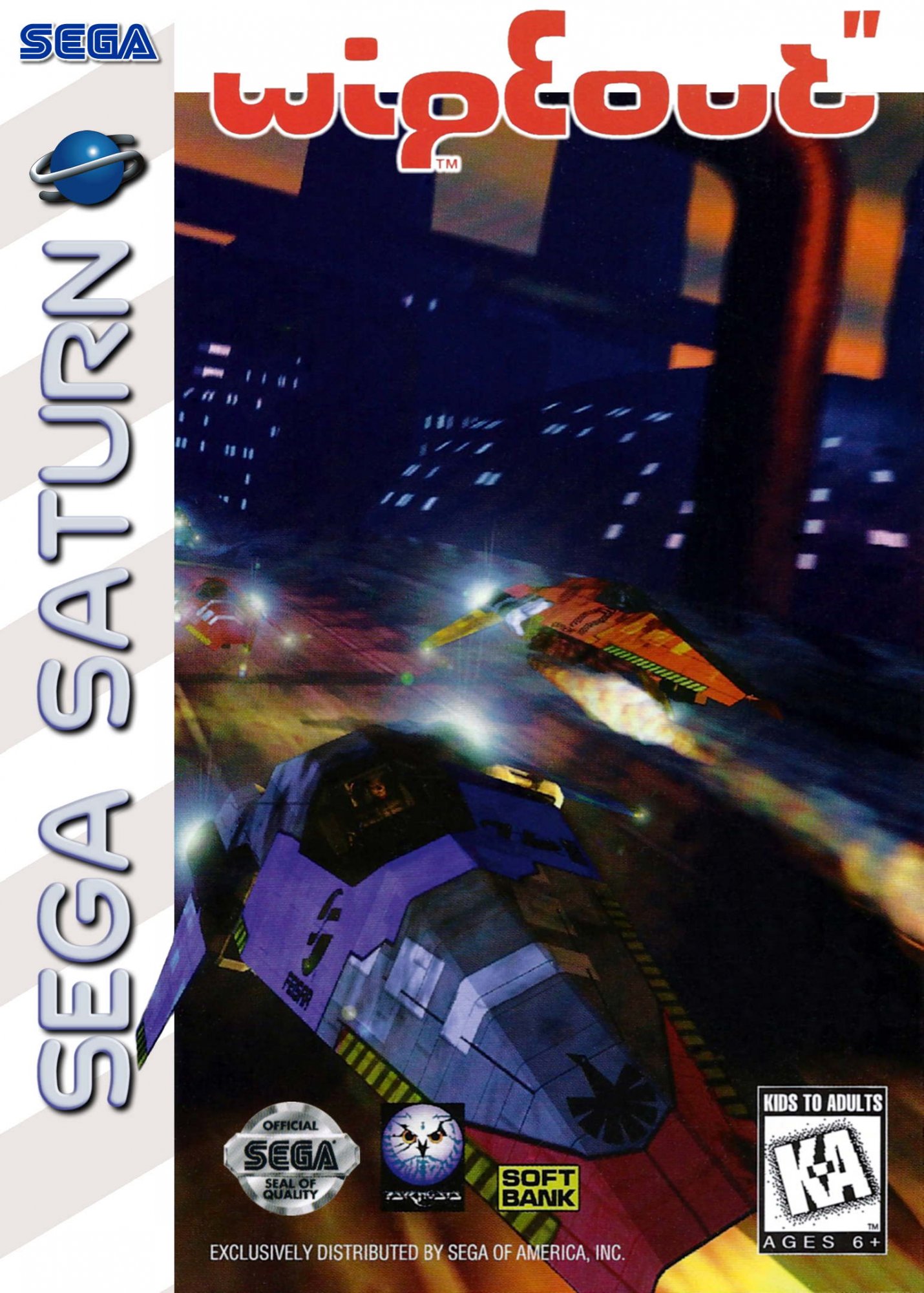 Console : Saturn
Language :

Multiplayer : 1 player
Year : 1996
Developer : Psygnosis
Publisher : Sega
Wipeout, often stylised wipE'out'', is a futuristic 3D racing game developed by Psygnosis. It was the first in the series, and was followed by Wipeout 2097.

Wipeout is a futuristic racing game set in the year 2050, where players compete in F3600 anti-gravity vehicles. Up to 8 racers can compete on a number of tracks, and it is possible to pick up weapons to attack (and potentially eliminate) your opponents while you race.

Four manufacturers exist in the game, with two drivers each (leading to a total of eight different vehicles, though the statistics do not vary between teammates).

Wipeout arrived late on the Saturn, having originally been released as a PlayStation launch title in the West in late 1995. Despite having been rushed for its PlayStation release and therefore lacking many planned features, the Saturn conversion is a straight port of the PlayStation game, albeit one that runs at a slower frame rate (20FPS vs. 30FPS) and without the licensed music.

Some textures were replaced in the conversion, with Psygnosis banners being replaced with adverts for Tantalus, and PlayStation logos with adverts for Krazy Ivan (which incidentally would not reach the Saturn until mid-1997). Some semi-transparent sprites are omitted, not because the team couldn't get them to work on the Saturn, but because their process took nine times longer than non-transparent alternatives.

The PlayStation version of Wipeout supports the console's Link Cable, allowing two machines to be directly connected together for multiplayer modes. While Taisen Cable support was considered, the technology was not widely understood and was scrapped due to Psygnosis' demands for a release prior to March 1996 (reportedly so it could be counted as part of the 1995/1996 financial year). Taisen Cable support would not be seen in games until the Japanese release of Hyper 3D Taisen Battle Gebockers in Februrary 1996.

Performance would be largely rectified in the sequel, Wipeout 2097.
There are no images in this album yet
---
User Feedback