Where In The World Is Carmen Sandiego ?
Download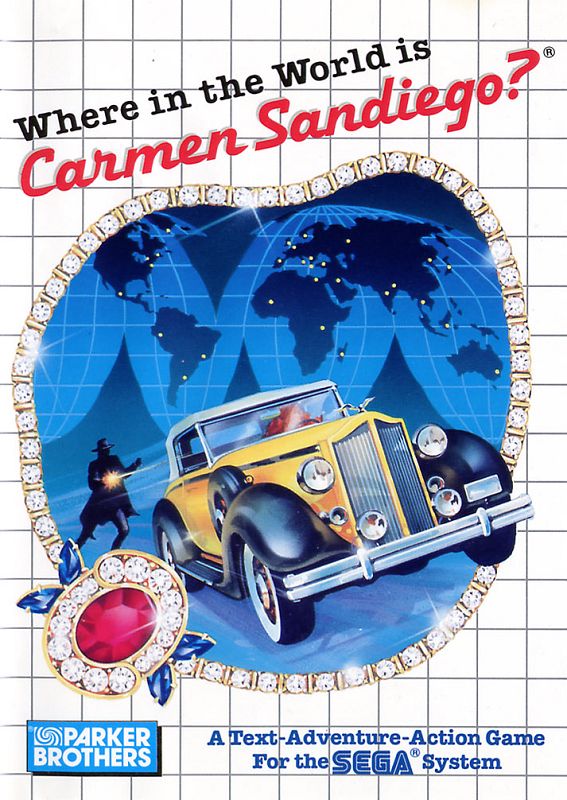 Console : Master System
Language :

Genre : Adventure
Multiplayer : 1 player
Year : 1988
Developer : Brøderbund Software
Publisher : Parker Brothers
The Master System version of Where in the World is Carmen Sandiego? keeps the gameplay mechanics of the computer original. The main difference is the interface: instead of navigating text menus, the player directly controls the detective through the side-scrolling cities. There are two landmarks to look out for: buildings (entering them allows to question people) and a phone booth to enter the suspect's characteristics (eye color is replaced with vehicle). If the player is on the correct track, the suspect may show up and take a shot - the player must jump over it in order to avoid losing time.
---
---
Retour utilisateur