Waterworld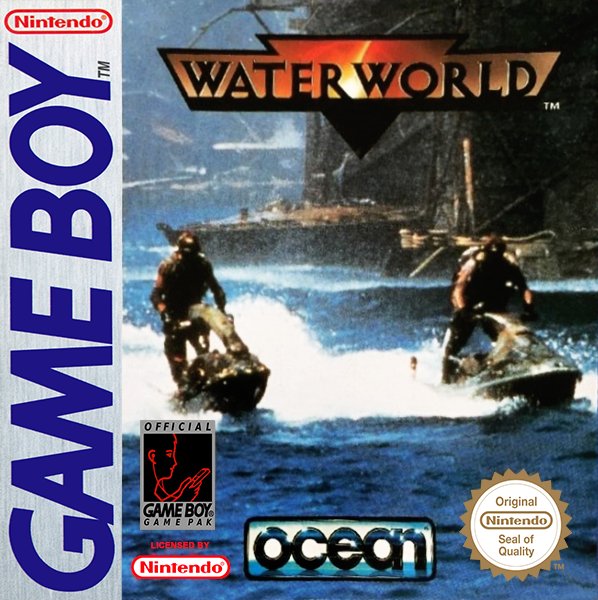 Console : GameBoy
Language :

Genre : Action
Multiplayer : 1 player
Year : 1995
Developer : Power and Magic Development
Publisher : Ocean Software
Waterworld is an action game based on the movie of the same name. It takes place in a world where the whole Earth is covered by water. The player takes the role of an unnamed drifter who has to fight against pirates, called Smokers, who are after a girl the drifter picked up before.

From a gameplay standpoint, this game is similar to the SNES Waterworld, but with different levels (eight divided into six stages each). There are three types of levels: sailing on a raft while shooting everything that moves, diving underwater and platforming. In each stage, the goal is to reach the exit within the time limit and, in the platforming levels, to defeat a boss. Power-ups to collect are extra time, extra life energy, stars (100 reward an extra life) or ammo for the guns. The stages scroll in all directions.
There are no images in this album yet
---
User Feedback