Viewpoint 2064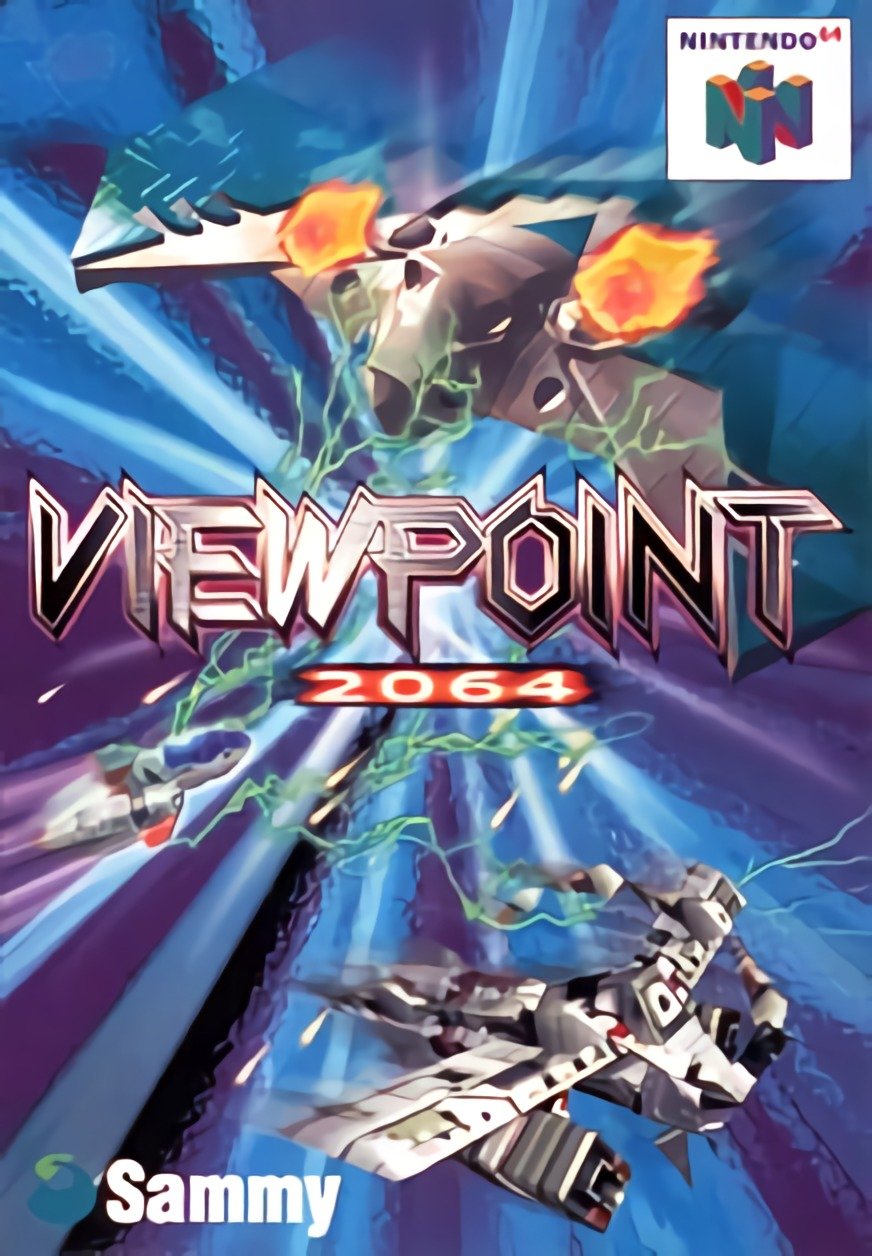 Console : Nintendo 64
Language :

Genre : Shoot'em up
Multiplayer : 2 players
Year : 1999
Developer : Racdym
Publisher : Sammy
Viewpoint 2064 was a 3D vertical shmup being developed by Racdym to be published by the series owners Sammy Corporation. It was a sequel to the original Viewpoint which released in 1992 for Neo Geo's MVS arcade system and AES home console including a Neo Geo CD version, published by Sammy and developed by Aicom.

The plot sees the player's space soldier fighting in a war against insect invaders, but being distracted by a voice calling out to him through space. This turns out to be a large flying eyeball creature of unknown origin which, once hearing about the soldier having no memory of his past, promises them a stone that evokes memories lies on planet T3.

The player follows the mysterious eyeball's instructions while attempting to reach the stone. Each ending and Memory File adds to the story, helping you to discover what's going on and slowly recovering the player's memories.It is revealed the planet T3 was once called "Earth" and that the player was once a laboratory researcher with an assistant/lover named Reiko. The extraterrestrial floating eye is named "Kureaboyasosu", a Japanese gairaigo of the English word Clairvoyance.
There are no images in this album yet
---
User Feedback