1
Tomb Raider III: Adventures of Lara Croft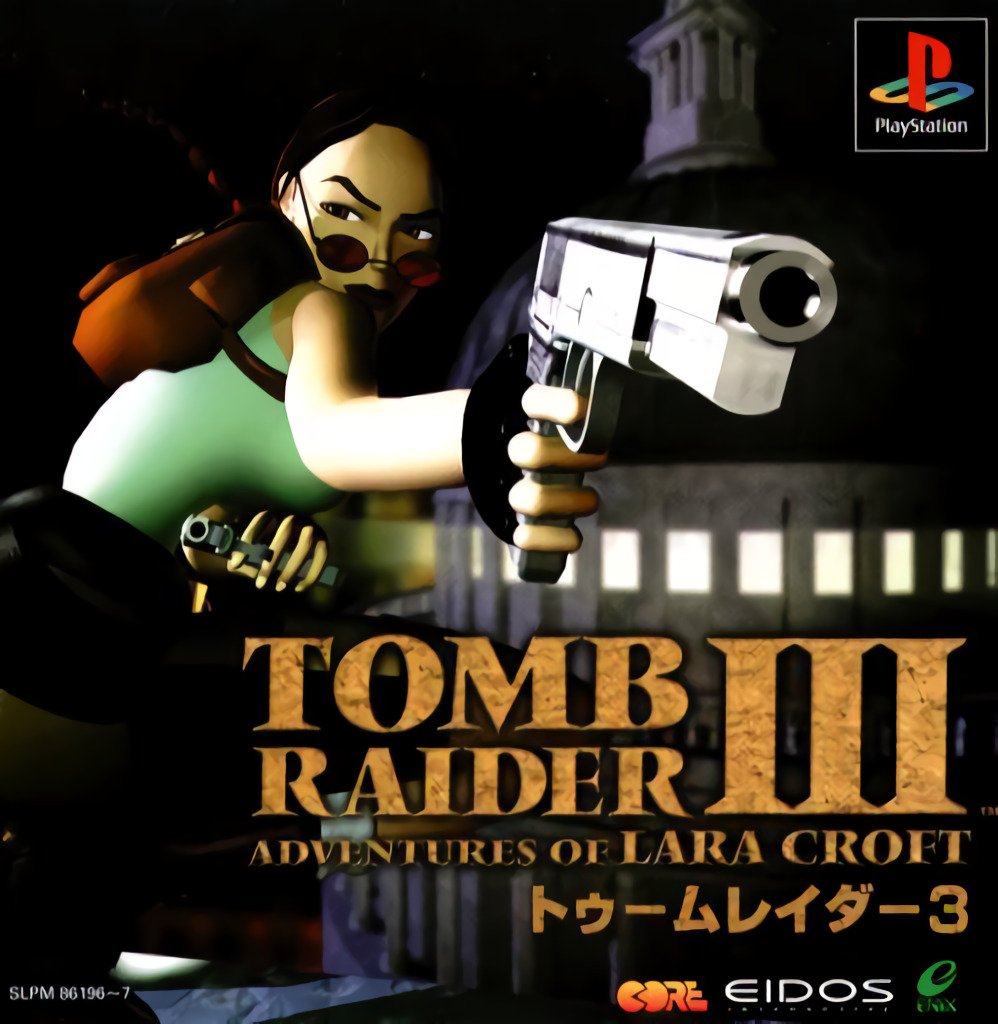 Console : Playstation
Language :

Genre : Action - Adventure - Platformer
Multiplayer : 1 player
Year : 1999
Developer : Core Design
Publisher : Enix
The intrepid archaeologist Lara Croft ventures to India, searching for a legendary stone that once belonged to the tribe of Infada. Shortly after recovering the precious stone, she encounters a Dr. Willard, the head of an organization known as RX Tech. Willard is interested in an ancient Polynesian city built by people of a now defunct civilization, which worshipped a mysterious meteorite that hit the Earth millions of years ago. Willard tells Lara that the Infada Stone is in fact one of the four artifacts the ancient Polynesians fashioned from the material contained in the meteorite's core. Willard suggests Lara should look for the other three, scattered and hidden in various regions of the planet. It looks like another dangerous adventure awaits the fearless "tomb raider"!
Tomb Raider III: Adventures of Lara Croft is an action game with platforming and puzzle-solving elements. The gameplay system is similar to the one implemented in the previous game. Lara's abilities include running, jumping, climbing, swimming, rolling, crouching, crawling, sprinting, and swinging on bars and vines. A few new types of hazards have been added in this installment, including cold water in which Lara can swim for a limited amount of time, dangerous underwater creatures (such as piranhas), and the treacherous quicksand, which will swallow the heroine if the player isn't careful and fast enough to prevent her from falling into it.
As in the previous game, Lara uses pistols, shotguns, harpoon guns, uzis, and grenade launchers to defend herself. New weapons include the Desert Eagle, MP5 sub-machine-gun, and rocket launcher. A few levels are designed in such a way that sneaking becomes the preferable solution, rather than directly engaging the enemies in combat. Unlike the previous games, the player can choose to tackle the levels in any order following the introductory Indian scenario.
The player can save the game at any time in both the PC and the PlayStation versions; however, in the latter the amount of times the player can save the game depends on the amount of special crystals collected by Lara during her journey.
Further information :
Disc 1 is the Japanese version of the game: much simpler than the American or European version.
Disc 2 is the International version of the game, aka US version.

There are no images in this album yet
---
User Feedback