4
Time Stalkers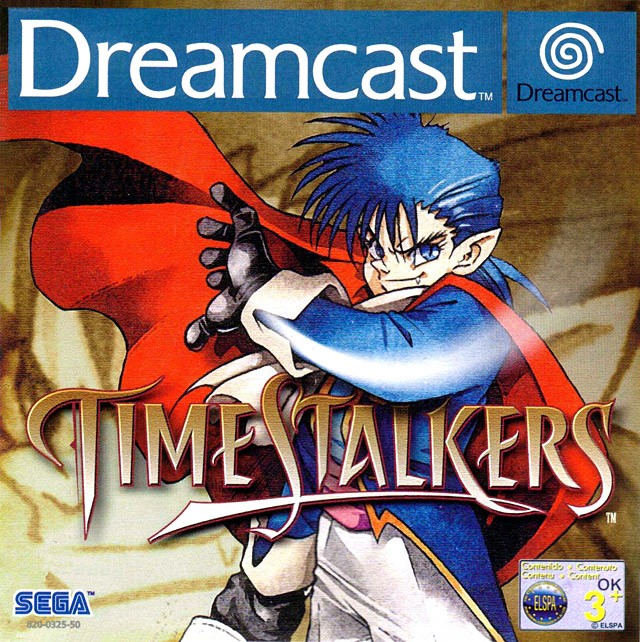 Console : Dreamcast
Genre : RPG
Multiplayer : 1 player
Year : 2000
Developer : Climax Entertainment
Publisher : Sega
Weekly games : 5

A warrior named Sword encounters a mysterious girl who asks him to explore an old clock tower. As he arrives there, he is attacked by a heavily armored enemy. Pursuing the assailant, Sword finds a strange book and opens it. Everything changes, and the hero is teleported into another dimension. It appears that several other heroes beside him were lost in this dimension, each coming from a different world. Sword's task is to locate these heroes and find a way to bring them back to their respective worlds.
Time Stalkers is a role-playing game with turn-based combat, heavily oriented towards dungeon crawling. The player controls Sword and other heroes, some of which are characters from other games made by Climax Entertainment, such as Shining in the Darkness, Landstalker, and others. Even though the player controls a party of characters, only one hero can lead it at a time. The rest of the party members consist of monsters, which can be captured in combat and recruited.
Combat requires precise positioning of the characters in order to execute attacks and capture monsters. A peculiar feature of the game is the reversion of the characters' level to 1 upon completing a dungeon. The characters retain the items and the skills they have learned, but start again at the lowest level in the next dungeon.
Related videos
---
User Feedback