Thor: Seireioukiden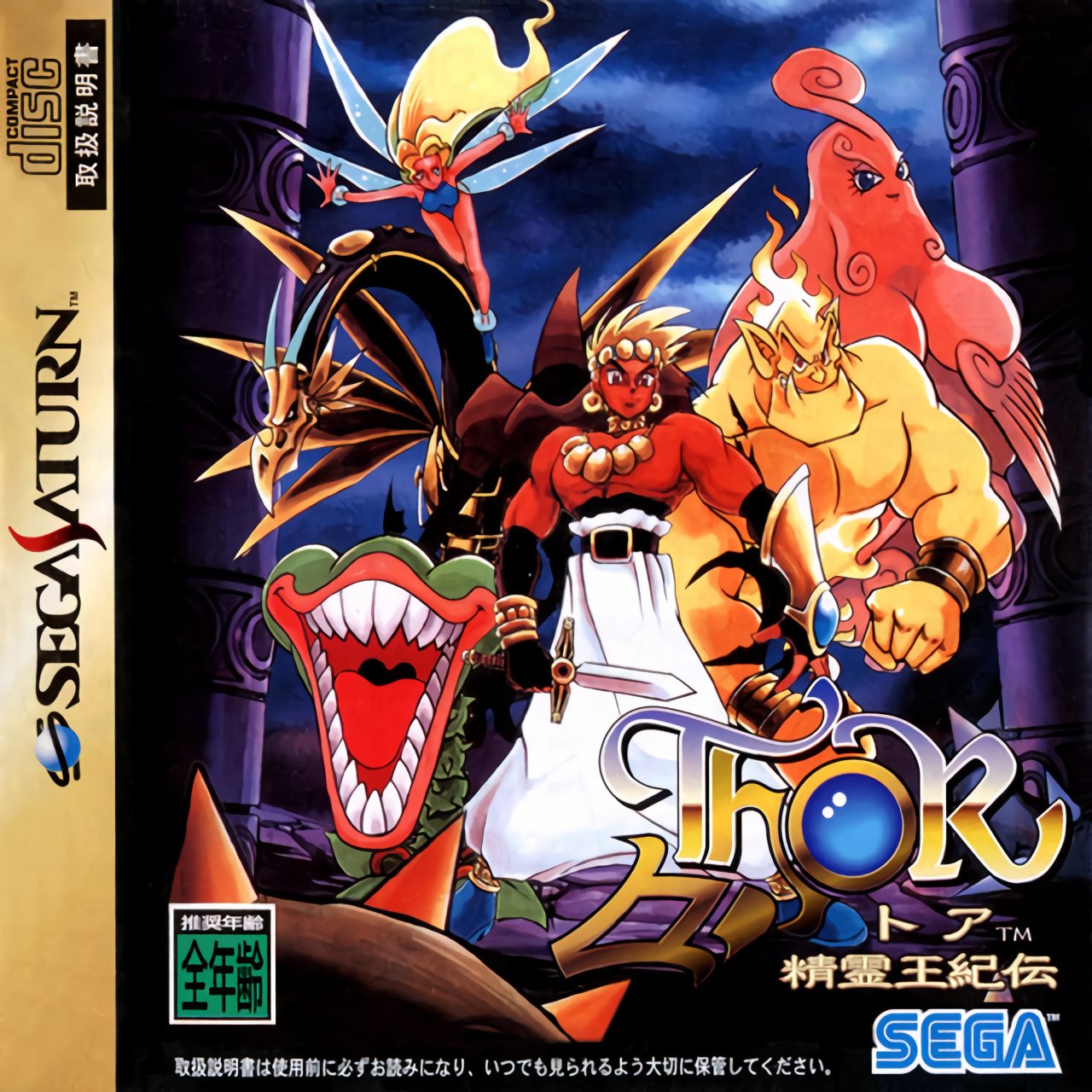 Console : Saturn
Language :

Multiplayer : 1 player
Year : 1996
Developer : Ancient
Publisher : Sega
Long time ago, Reharl, the King of Spirits, fought the destroyer Agito. Both sides used powerful armlets - Golden and Silver. Many years later, a warrior named Ordan found the Golden Armlet. recognizing unseen powers in his apprentice Leon, Ordan gave the armlet to him. Leon must become the new King of Spirits and defeat Agito, who is believed to be in possession of the Silver Armlet. In order to gain the power of the six Spirits, Leon must descend into the Spirits' dungeons.

The Legend of Oasis is the prequel to Beyond Oasis, also known as The Story of Thor. Like its predecessor, it is an action game with role-playing elements. The gameplay is quite similar to that of Beyond Oasis. Leon can attack with melee weapons or use a bow for long-ranged attack. His armlet also allows him to summon spirits, who would damage the enemy or heal Leon. Instead of the usual experience points system the game features "ranks" (equivalent to levels); higher ranks increase the protagonist's hit points and can be gained by recovering his health multiple times.
There are no images in this album yet
---
User Feedback