11
The Legend of Zelda - Navi's Quest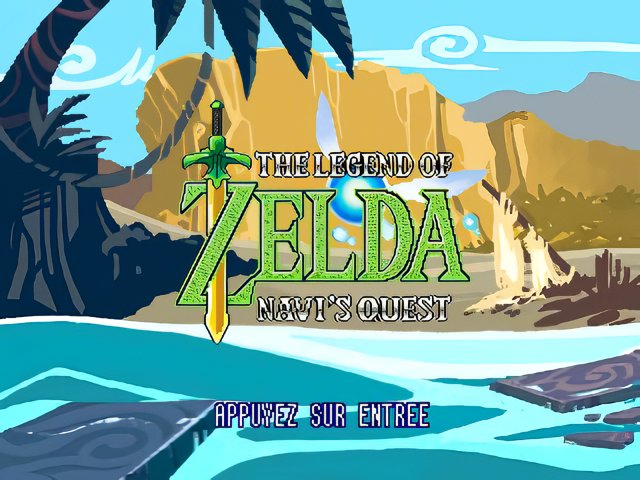 Console : PC
Genre : Action - Adventure - RPG
Multiplayer : 1 player
Year : 2014
Developer : Jouillat Vincent
Weekly games : 7

The Legend of Zelda - Navi's Quest est le tout dernier fan-game crée en C++ par Jouillat Vincent, créateur de la trilogie ROTH !
Après les évènements de Time to Triumph, Link quitta Hyrule pour profiter enfin de vacances bien méritées, loin de l'agitation habituelle du Royaume. Link prit la mer à la découverte de terres lointaines et d'îles paradisiaques, où il pu dépenser les nombreux rubis empruntés à sa princesse.
Cependant, ses vacances connurent un tournant décisif sur un petit îlot où de folles rumeurs circulaient. Ces rumeurs parlaient d'une île parmi toutes les îles, la plus fameuse destination balnéaire jamais découverte, la fabuleuse Ile des Fées.
Sa curiosité fortement attisée, Link repris la mer pour faire route vers cette nouvelle destination. Mais ce qui l'attendait sur place n'était peut être pas ce qu'il rechercha en se lançant dans cette nouvelle aventure : Une mort rapide mais douloureuse, provoquée par l'arrivée infortuite d'un terrifiant monstre marin. Peut être néanmoins que l'arrivée d'une jeune fée sur la plage où il s'échoua ne puisse changer la donne et sonner le début d'une nouvelle quête ?
Further information :
Version 1.8

There are no images in this album yet
---
User Feedback