1
The Kung Fu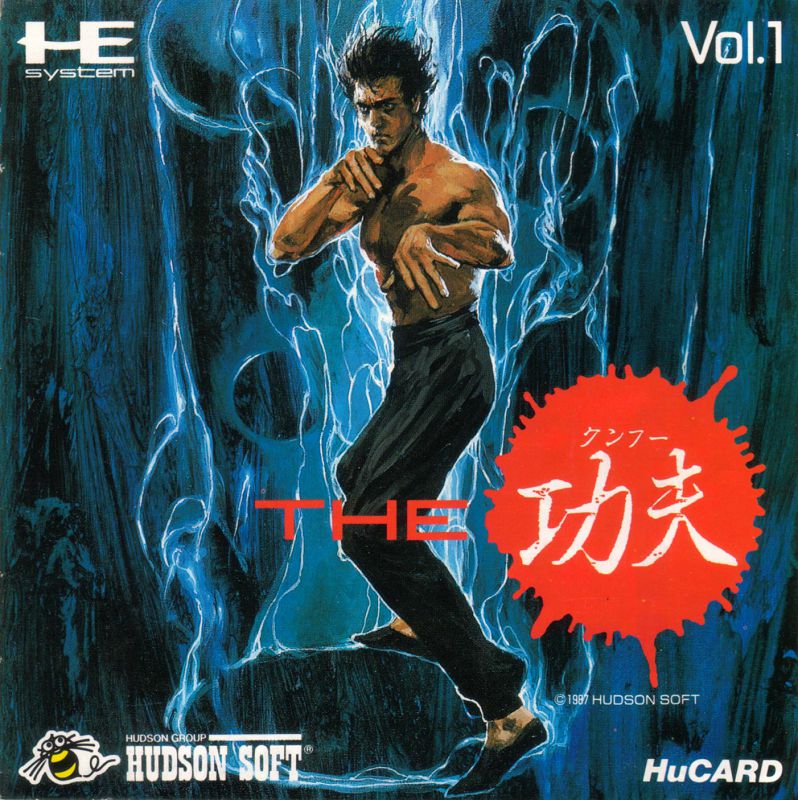 Console : PC Engine
Language :

Genre : Beat'em up
Multiplayer : 1 player
Year : 1987
Developer : Hudson Soft
Publisher : Hudson Soft
Weekly games : 1

The Kung Fu is a side scrolling beat'm up by Hudson Soft and was one of the first game released for the PC Engine system. The player takes control of a martial art and topless fighter, who curiously resembles Bruce Lee, and the goal of the game is to walk through four areas (each divided into three sub-stages) and to strike armies of monks and flying ghosts. The screen automatically moves to the right and the player must constantly work his way forward. The meat of the game are the obvious large sprites featured throughout the stages and allowing, for instance, injuries to be clearly visible on the fighter's face as the game progresses. The fighting system is limited but our hero can perform a fair amount of close-combat moves - from low/high punches to lo/high and swipe kicks. The fighter also has the ability to block attacks and flying objects, and can unleash stupendous special moves such as a devastating rapid-punch attack. Finally, special bonus stages usually await the player between levels where a large vase must be broken in pieces with the help of a Nunchaku. Interestingly, the fighter can achieve the ultimate humiliation by hitting himself with his own Nunchaku...
---
User Feedback