The King of Fighters '95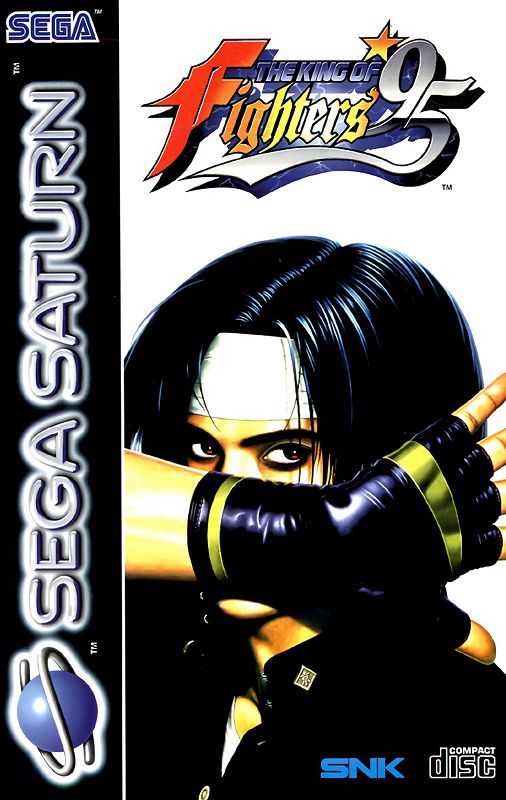 Console : Saturn
Language :

Genre : Fighting
Multiplayer : 2 players
Year : 1996
Developer : SNK
Publisher : SNK
The ultimate 2D fighting game featuring 24 characters from some of SNK's most successful games. Five different game modes including strategic team battles. Hugely detailed and fully animated backgrounds. Comes with an extra ROM catridge to ensure that every feature of the memory intensive original can be faithfully reproduced only on the Sega Saturn.
The first sequel in the King of Fighters series picks up a year after the end of the first tournament. Once again, fighters from all over the world receive a mysterious invitation to a team-based fighting tournament. And just like last year, it appears that the notorious criminal Rugal Bernstein is behind it, apparently returning from the dead to raise havok once again...
The King of Fighters '95 introduces Kyo Kusanagi's rival Iori Yagami, and firmly places Kyo as the main character for the rest of the series. The gameplay of The King of Fighters '95 is essentially unchanged from the previous title, though it does introduce the "team edit" concept which would remain as a standard feature of the series. Using the "team edit" feature, it is possible to create a totally customized team using any of the available fighters, or use one of the default teams if you wish.
Further information :
To override the message present at the beginning of the game because you need the RAM cartridge, under the Yabause emulator, go to: File> Settings ...> "Cartridge / Memory" and in Cartridge, select "Dram 32 Mbit".

In Mednafen, put the file "kof95.bin" in "systems".

There are no images in this album yet
---
User Feedback