3
The Adventures of Batman & Robin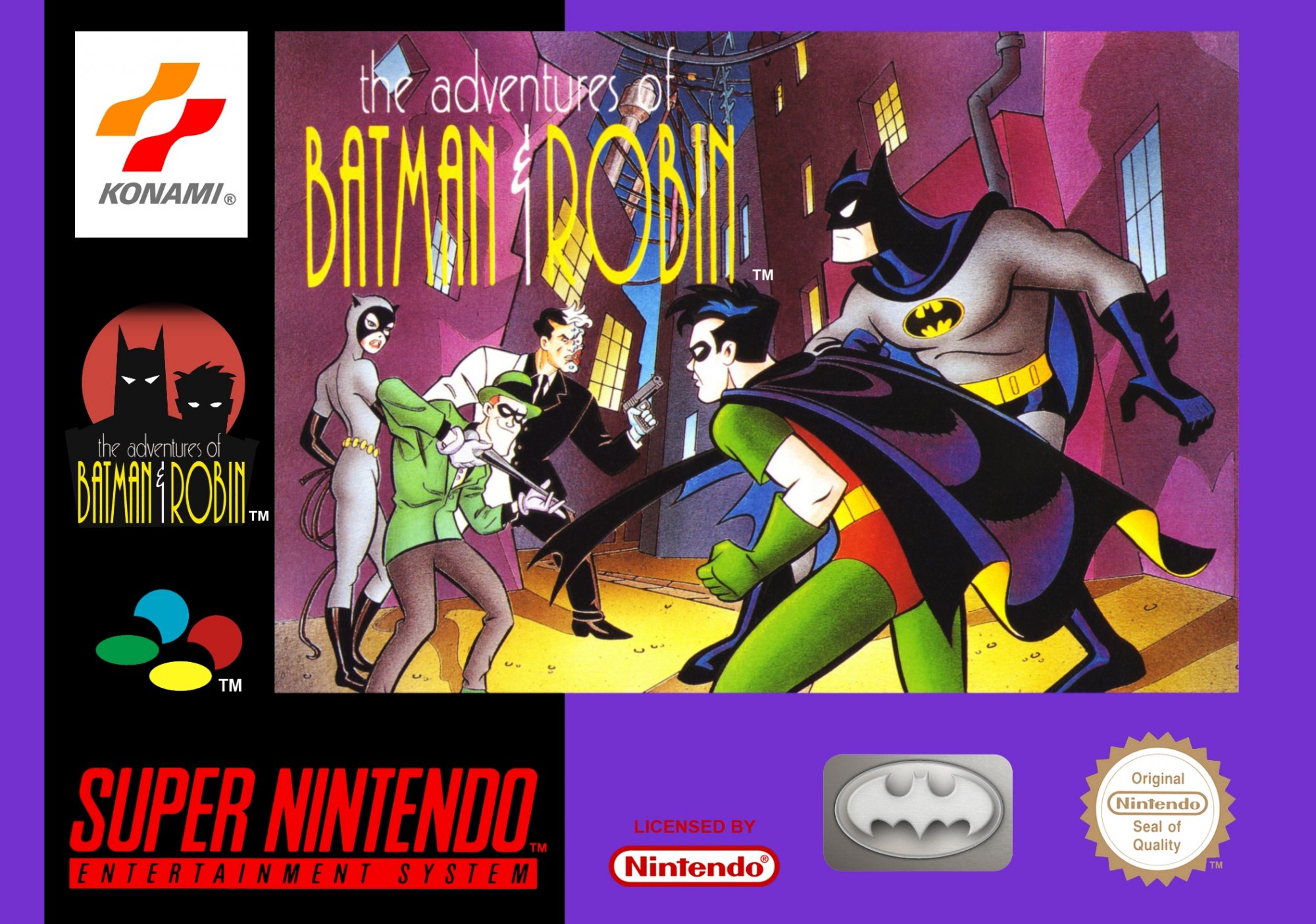 Console : Super Nintendo
Language :

Genre : Beat'em up
Multiplayer : 1 player
Year : 1994
Developer : Konami
Publisher : Konami
Weekly games : 14

Now there is The Adventures of Batman and Robin.
"What's the difference?" you ask.
Precisely,. Batman battles through the eight toughest levels of villainy to hit your TV screen. You'll be dazzled by the animation-style graphics. You'll be awed by great sound and a stirring musical score. You'll swear you were watching the hit animated seriesexcept for one tiny detail. YOU CONTROL THE ACTION!
Using a combination of brains and brawn, you decide the fate of Gotham City as you strategically lead Batman on his mission to eradicate violence and mayhem. Operating out of the top secret Batcave, you'll use smoke bombs, Batarangs, x-ray goggles and all the weapons your utility belt can hold as you swing across rooftops and dash through dark alleys, tracking down the elusive Catwoman. You'll try to put a stop to Two-Face as you race through the streets in the Batmobile. You'll enlist the aid of Robin to put The Penguin out of business. You can't relax though, because Scarecrow, The Joker, Poison Ivy, Clayface and their motley crews will crush you and take control of Gotham City!
There are no images in this album yet
---
User Feedback