Strider II
Download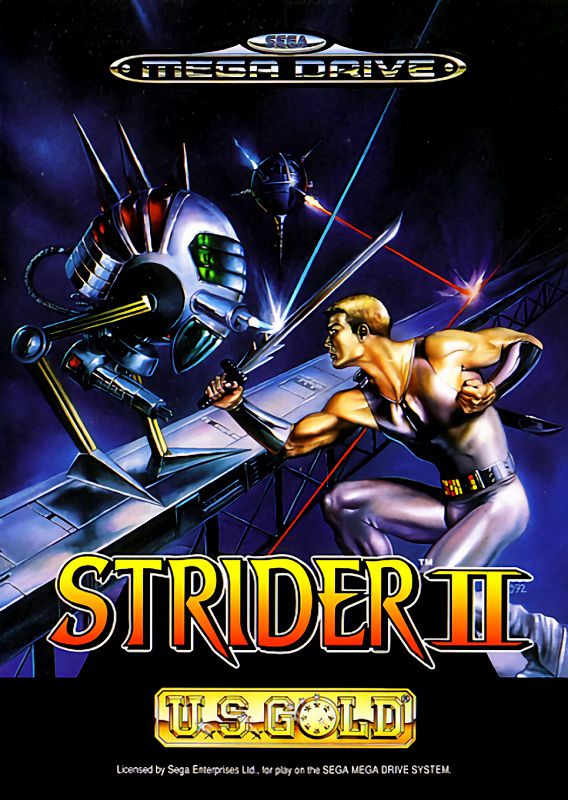 Console : Megadrive
Language :

Genre : Action - Platformer
Multiplayer : 1 player
Year : 1990
Developer : Tiertex Design Studios
Publisher : U.S. Gold
Popularity : 4

Strider has been called into action to save the people of the planet Magenta, armed with a Gyro laser and matter converter. He must fight his way through a forest, a ruined city, underground colonies, a roof-top battle, and finally the prison ship in which the Megantan leader is held.
The gameplay is similar to the original, consisting of running, jumping and attacking, with a very dynamic central character. The laser gun can be used while standing still; moving attacks with the sword are still possible, with the two weapons combining similarly to the Switchblade games. Tokens can be collected, which will turn you into a robot to face the end-of-level enemies if enough are collected.
---

Tips :
Translation version 1.0

Thanks to FlashPV for this translation.
---
Retour utilisateur