2
Star Wars: Bounty Hunter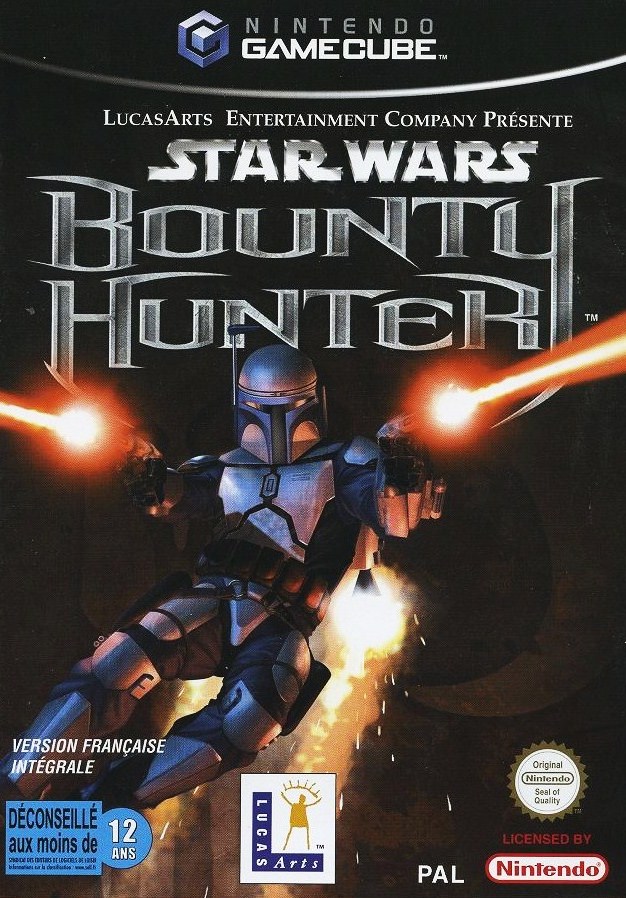 Console : GameCube
Language :

Multiplayer : 1 player
Year : 2003
Developer : LucasArts
Publisher : LucasArts
Weekly games : 6

Jango Fett is about to take on a project that could make or break his bounty hunting career, and his life. Chosen to be the blue-print for the Clone Army, Jango must now prove himself in order to gain the biggest job on the streets, wiping out the deadly cult, Bando Gora. Every other bounty hunter in the galaxy is willing and able to do the job, so you must work hard to gain the contract from Darth Tyranus.
To win the contract, you must complete a range of missions and collect the bounties on worlds very familiar to Star Wars fans. Jango has his trusty dual pistols to help him out, but also has the ability to use his flame thrower, jet pack, poison darts and much more. Bounty Hunter also has the unique bounty hunting system, where each mission has a specific number of bounties hiding out in the level. Jango must identify them with his helmet gear, and catch them alive...or dead. Bounties allow the player to unlock bonus materials.
The 3rd person action title also includes full motion cut-scenes designed by Industrial Light and Magic and Skywalker Sound, plus a few hidden extras and Easter eggs. Bounty Hunter also connects to the movies in that it explains how Jango became the model for the Clone Army of the Republic, and how he became acquainted with Zam Wesell, who makes an appearance in the movies.
There are no images in this album yet
---
User Feedback