1
Sprint One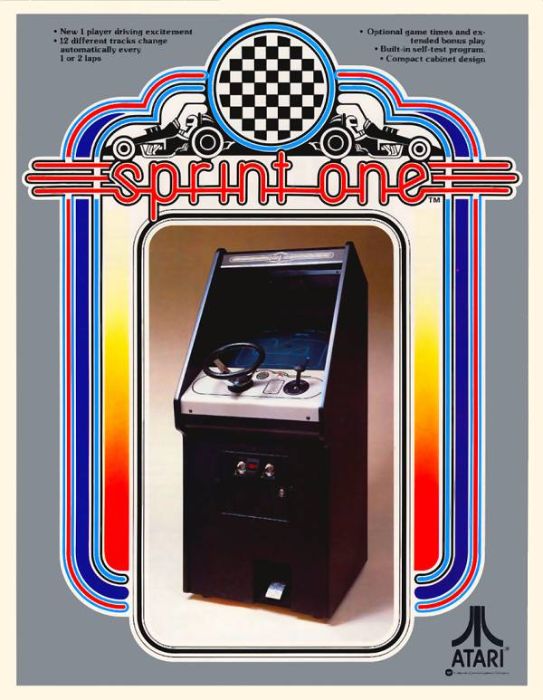 Console : Arcade
Language :

Genre : Racing
Multiplayer : 1 player
Year : 1978
Developer : Kee Games
Weekly games : 1

In this game you control a race car on a semi-circular track. You are looking down on the action from above. Your only goal is to drive around the track as many times as possible, and as fast as you can. There will be four cars on the track at all times (the computer lets you know that 'Grey cars drive automatically').You control the white car, while the computer controls a black car and two grey cars. The game will rate you at the end, you can get rated Granny, Rookie, or Pro, and getting a score over 250 points will extend the game an extra 30 seconds. The game has several different tracks available, and they change randomly throughout the game (they literally change while you are still driving). This is different than the original "Sprint 2", which allowed you to select your track manually. The graphics are simple black and white with two shades of gray thrown in for good measure. They are simple, but they get the job done.
There are no images in this album yet
Related videos
---
User Feedback