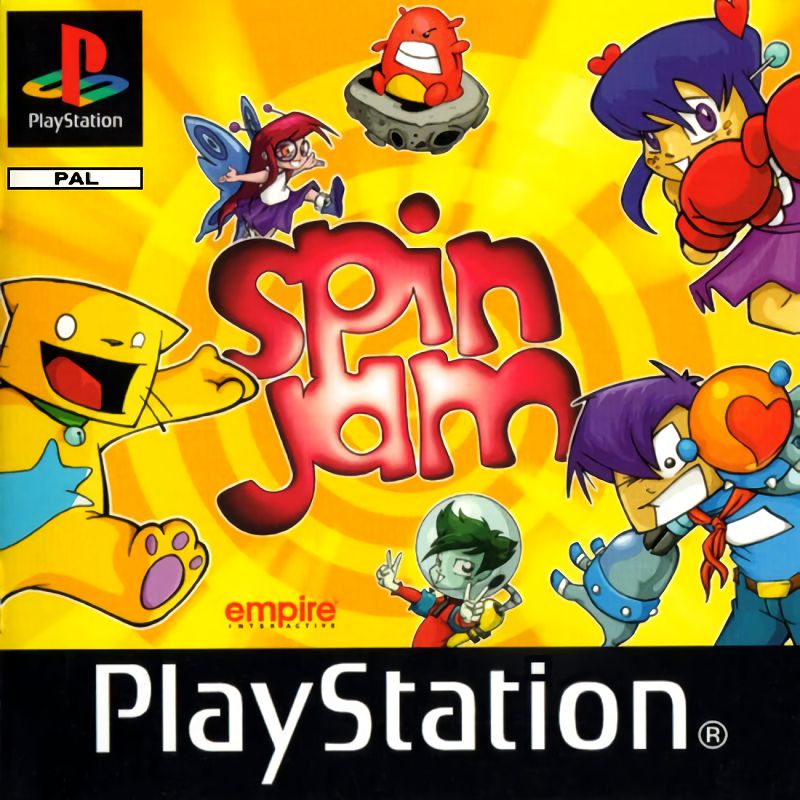 Console : Playstation
Language :

Genre : Puzzle game
Multiplayer : 2 players
Year : 2000
Developer : H2O Entertainment
Publisher : Empire Interactive Entertainment
The "Spin Jam" universe is in peril from the evil Moolamb. To foil his plans you must become the "Spin Jam" champion and defeat him in head to head combat. The characters you can choose to be are Gilly, Poppy, Wigsey, Aqualad, Babybot, Lemon Drop, Nips, & Booger. The game revolves around firing colored bubbles from a launcher, located at the bottom of the play field, towards the center spindle. The player must then rotate the spindle in order to get three of the same colored bubbles adjacent. This leads to explosions that shoot bubbles towards the petals, which are surrounding the outside of the spindle. Fill a petal with the same colored bubbles and it will pop. When all petals have popped the level is complete. The games modes include a tutorial, arcade mode, battle mode, and story mode.
Il n'y a pas encore d'image dans cet album
---
Retour utilisateur