Simple 1500 Series Vol. 9: The Chess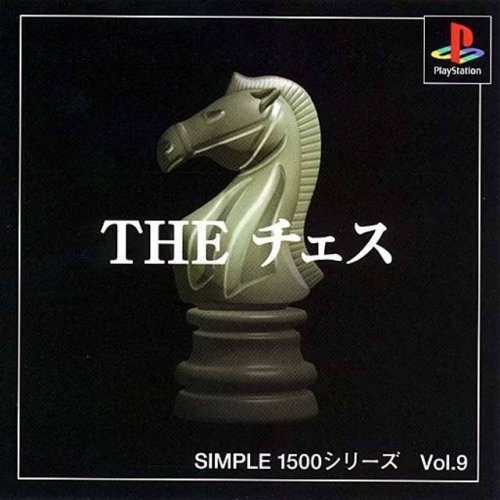 Console : Playstation
Language :

Genre : Board game
Multiplayer : 2 players
Year : 1999
Developer : Success
Publisher : D3 Publisher
Weekly games : 3

Chess is a two-player board game played on a chessboard, a square-checkered board with 64 squares arranged in an eight-by-eight grid. Each player begins the game with sixteen pieces: One king, one queen, two rooks, two knights, two bishops, and eight pawns. Pieces move in different assigned ways according to their type, and accordingly are used to attack and capture the opponent's pieces. The object of the game is to checkmate the opponent's king, whereby the king is under immediate attack (in "check") and there is no way to move or defend it.

Although the objective of the game is to checkmate the opponent, chess games do not have to end in checkmate—either player may resign which is a win for the other player. It is considered bad etiquette to continue playing when in a truly hopeless position. If it is a timed game, a player may run out of time and lose, even with a much superior position.

Games also may end in a draw (tie). A draw can occur in several situations, including draw by agreement, stalemate, threefold repetition of a position, the fifty-move rule, or a draw by impossibility of checkmate (usually because of insufficient material to checkmate). As checkmate from some positions cannot be forced in fewer than 50 moves (such as in the pawnless chess endgame and two knights endgame), the fifty-move rule is not applied everywhere, particularly in correspondence chess.

Simple 1500 Series vol.009 - The Chess is a chess game that features a single mode, a 2 players vs mode & a tutorial explaining the rules of chess.
Further information :
This game works with Mednafen Emulator.

There are no images in this album yet
---
User Feedback