Simple 1500 Series Vol. 8: The Solitaire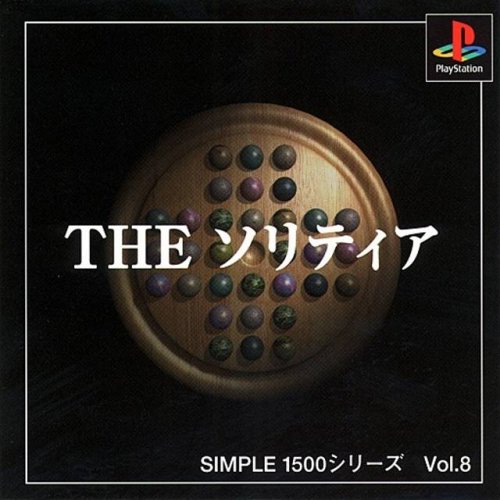 Console : Playstation
Language :

Genre : Board game
Multiplayer : 2 players
Year : 1998
Developer : Success
Publisher : Chat Noir
Weekly games : 1

Solitaire, in the context of tabletop gaming, has three meanings. The most general simply refers to any tabletop game which one can play by oneself. In the USA, it may refer to any card game played by oneself; the British use the term Patience to refer to Solitaire with cards. In particular, it may refer to the card game Klondike.

The term solitaire is also used for single-player games of concentration and skill using a set layout of tiles, pegs or stones rather than cards. These games include Peg solitaire and Mahjong solitaire.

Peg solitaire is a board game for one player involving movement of pegs on a board with holes. Some sets use marbles in a board with indentations. The game is known simply as Solitaire in the United Kingdom where the card games are called Patience. It is also referred to as Brainvita (especially in India).

According to a popular story, the game was invented by a French aristocrat in the 17th century, when incarcerated in the Bastille, explaining the game's less common name Solo Noble. John Beasley (author of "The Ins and Outs of Peg Solitaire") has extensively searched for evidence to support this, and has found it lacking. The first reference to this story appeared in 1810, more than a hundred years after the alleged event. He believes that the colorful tale is fiction, yet it persists. In other sources, the invention of the game is attributed to the Native Americans there is also no evidence to support this.

Play:
A valid move is to jump a peg orthogonally over an adjacent peg into a hole two positions away and then to remove the jumped peg.

In the diagrams which follow, * indicates a peg in a hole, * emboldened indicates the peg to be moved, and o indicates an empty hole. A green ¤ is the hole the current peg moved from; a red * is the final position of that peg, a red o is the hole of the peg that was jumped and removed.

Simple 1500 Series vol.008 - The Solitaire is a peg solitaire game that features different Pet Solitaires boards and also a 2 players vs mode.
Further information :
This game works with Mednafen Emulator.

There are no images in this album yet
---
User Feedback