Shin Super Robot Taisen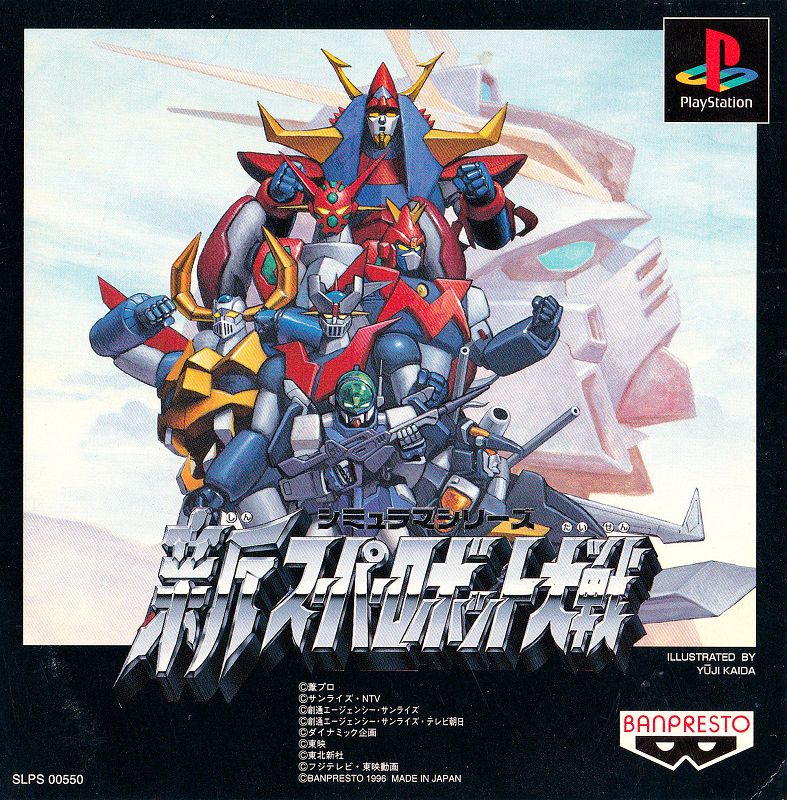 Console : Playstation
Language :

Multiplayer : 1 player
Year : 1996
Developer : WinkySoft
Publisher : Banpresto
Super Robot Wars is a series of tactical role-playing video games produced by Banpresto, which is now a Japanese division of Namco Bandai. The main feature of the franchise is having a story that crosses over several popular mecha anime, manga and video games, allowing characters and mecha from different titles to team up or battle one another. The first game in the franchise was released for the Nintendo Game Boy on the 20th April, 1991. Later spawning numerous games that were released on various consoles and handhelds. Due to the nature of crossover games and licensing involved, only three games have been released outside of Japan, these games only feature Banpresto's own original characters and mecha. The franchise will be celebrating its 20th anniversary in 2011.

Shin Super Robot Wars features full-sized graphics (besides Super Robot Wars Gaiden: Maso Kishin / The Lord Of Elemental and the Scramble Commander games, this is the only title to do so), as well as the debut of the "Banpresto Original" SRX storyline.

Series Premiered: Blue Comet SPT Layzner, Super Electromagnetic Machine Voltes V, Demon Dragon of the Heavens Gaiking, Invincible Robo Trider G7, New Mobile Report Gundam Wing

STORY:
The game begins when the military has detected a large energy signature - far *too* large. The source becomes apparent quickly: one of the colonies around Mars just exploded. And what's worse, more colonies are under attack from beam cannonry borne by unknown flying adversaries. In short order, the entire constellation of Martian colonies is wiped out, and the commander runs off to make his report, yelling to his subordinates not to take their eyes off the unidentified enemy.
There are no images in this album yet
---
User Feedback