Shin Bokura no Taiyou: Gyakushuu no Sabata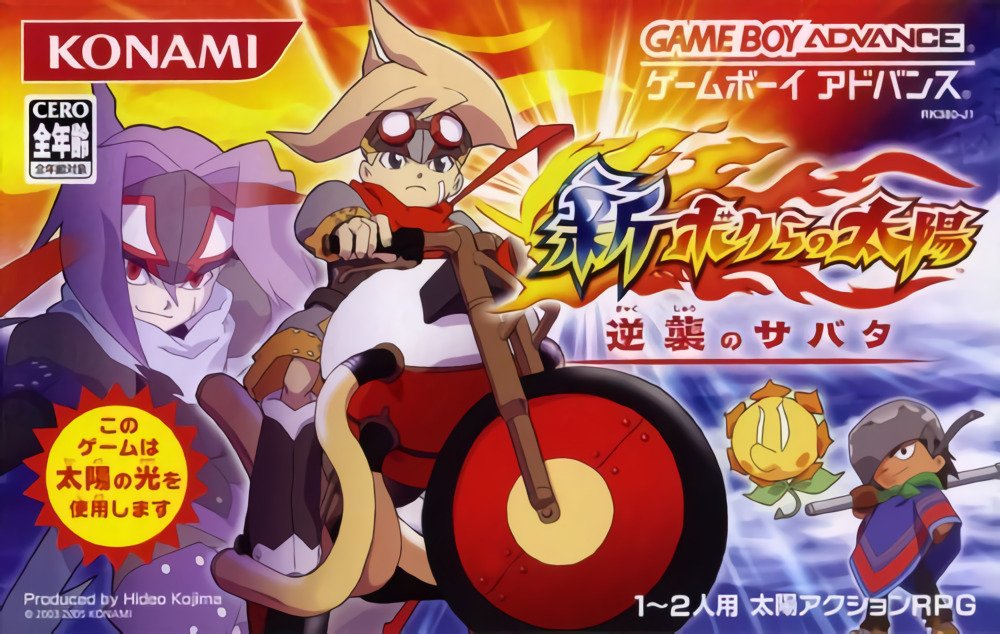 Console : Gameboy Advance
Language :

Multiplayer : 2 players
Year : 2005
Developer : Kojima Productions
Publisher : Konami
Boktai 3: Sabata's Counterattack (Japanese title: Shin Bokura no Taiyō: Gyakushū no Sabata) is a Game Boy Advance game released on July 28, 2005 by Konami. Due to the low sales of Boktai 2 in international markets, Boktai 3 was released exclusively in Japan.

Like the two games before it, Shinbok is largely dependent on the Solar Sensor, which serves many purposes from recharging energy to Solar Smithing. However, this time the player has both the Gun del Sol and various swords at his disposal, allowing for both melee and ranged combat. As Django has broken the Sol de Vice, he is no longer capable of using enchantments from the second game.

New to this game is the Trance Gauge, unlocked at a certain point in the plot. As the player attacks enemies, the Trance Gauge slowly fills. Once it is full, Django can either invoke a Dark Trance or Sol Trance , each lasting for a short time but having special attacks to deal immense damage to enemies.

In addition to this, Django now travels from dungeon to dungeon using his Vector Bike. This bike can be modified with different parts and options to improve his performance while moving between them.
Further information :
A huge thanks to Prof9 for the Solar Sensor Removal Patch. https://github.com/Prof9/Boktai-Solar-Sensor-Patches

There are no images in this album yet
---
User Feedback