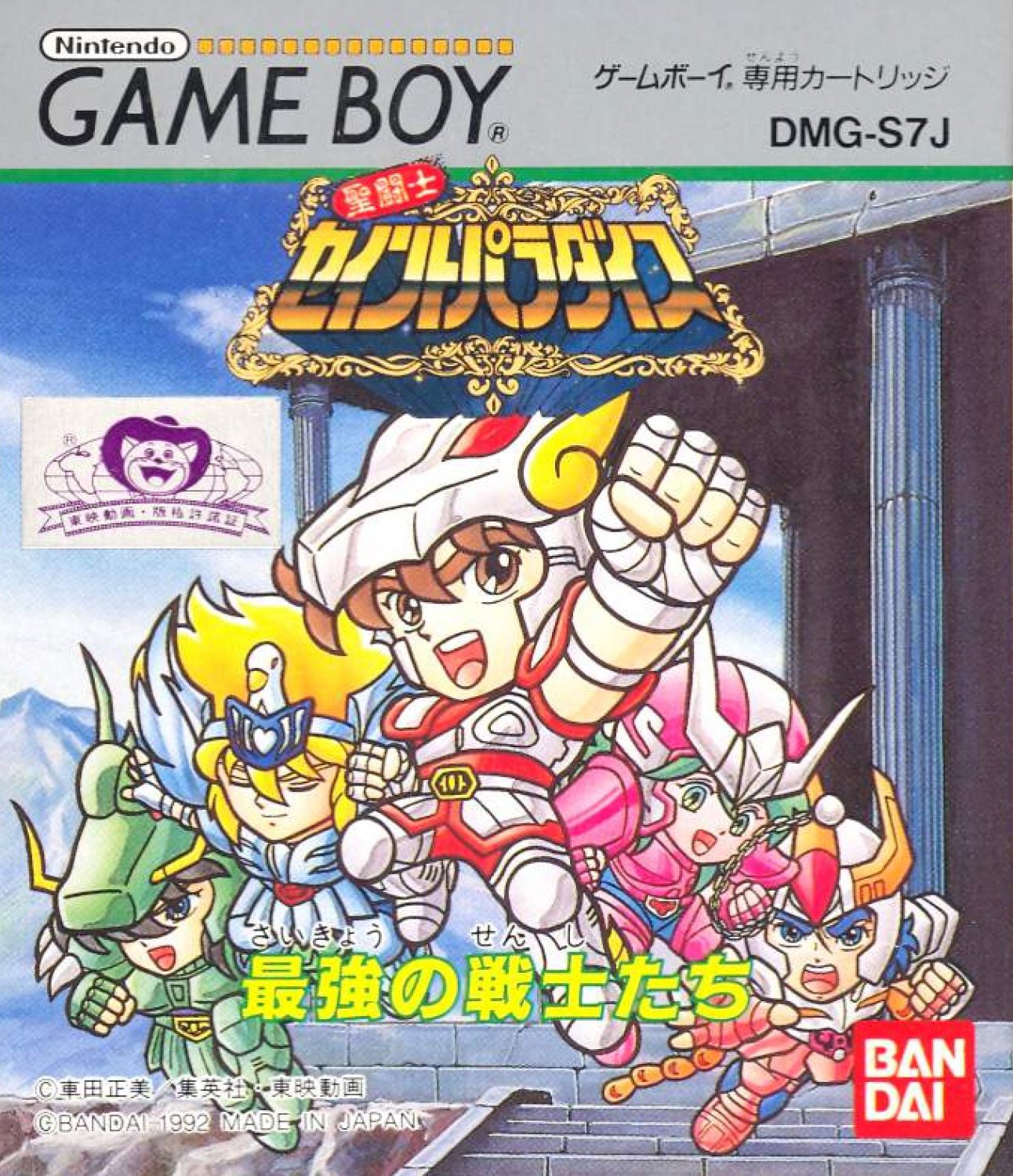 Console : GameBoy
Language :

Genre : RPG
Multiplayer : 1 player
Year : 1989
Developer : Bandai
Publisher : Bandai
Popularity : 2

Although it may not seem at first sight (mainly because of title given to this game), this game is based on a japanese Anime/Manga called Saint Seiya. There were many more games based on this well-known series, but this one was surely the best of them. As you may know this series talks essentially about mythology (mainly greek, but there are many other), the characters have armors that are related to mythology from all over the world, like Shiryu's Dragon Armor, Hyoga's Swan Armor or the mythic Pegasus armor of Seiya.
The story of this game stars in the beginning of the series and you are able to play until the end of the Poseidon Chapter (you know what I mean, if you know the series) and you'll even go to places referred in the Norse Mythology. If you like mythology, this game is good for you.
This is a quite good RPG, you will start by controlling Seiya but some characters will join you later on (you'll have up to 4 characters on your team, although you can ''summon'' Ikki). The battles are like the ones in every RPG, the only difference is that you don't have many items do carry, there aren't many items, making this game perfect for newbies into the RPG world. Also, it is really easy to understand the controls of this game, which makes it even better. You armor will get better as you level up.
This game is good not only for those people who loved this series but also for that type of player that wants to have a first contact with the RPG world, since it has easy to understand basis.
Game files
SD Saint Seiya Paradise 2013/08/22 156.56KB
There are no images in this album yet
---
User Feedback