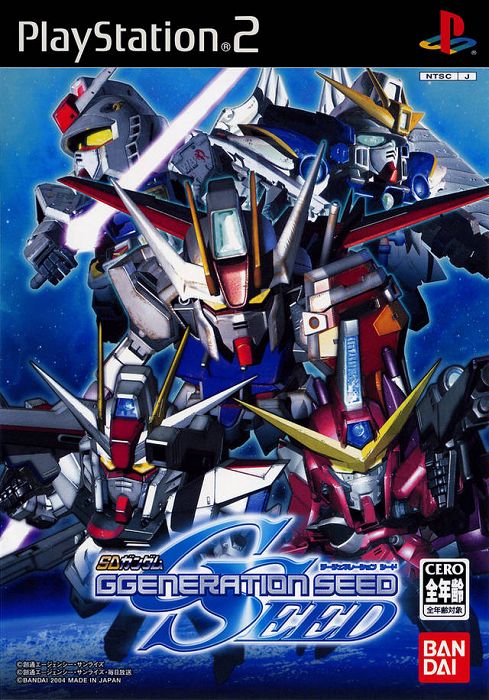 Console : Playstation 2
Language :

Multiplayer : 1 player
Year : 2004
Developer : Bandai
Publisher : Bandai
Popularity : 1

Bandai's simulation/strategy game SD Gundam G Generation SEED lets gamers play as Captain Gundam, Zero the Winged Knight, and Musha Bakunetsumaru as they battle their way through three different worlds. Billed as a dramatic simulation that follows the exploits of SEED, the game is actually based on SD Gundam G Generation-Neo for PS2, but upgraded to feature new stages, new characters, and two distinct modes: Seed Mode and Generation Mode. While the latter is similar to the offerings from the previous title, SEED mode tells the game's story with full voice acting. When compared with the predecessor, Generation SEED features 50 more main characters (for a total of 200), 100 more units (for a total of 350) and more than double the stages -- 65 all in all.
Game files
SD Gundam G Generation Seed 2015/01/15 2.04GB
There are no images in this album yet
---
User Feedback