Rayxanber III
Downloads
Rayxanber III 2016/03/20 401.29MB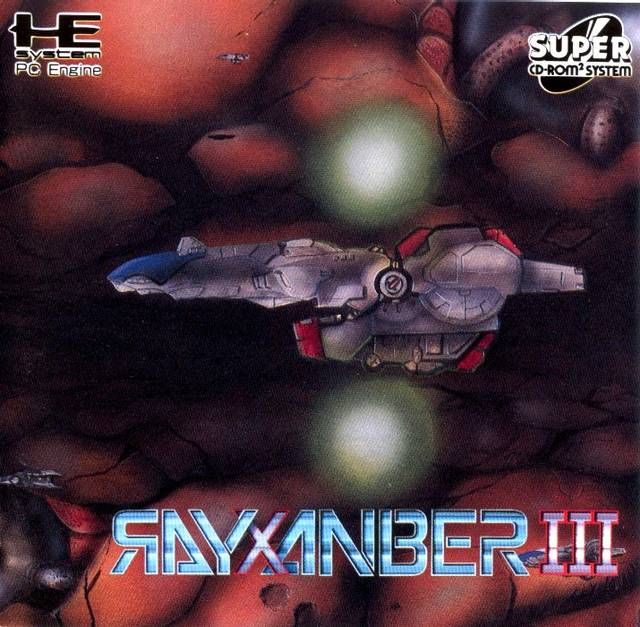 Console : PC Engine CD
Language :

Genre : Shoot'em up
Multiplayer : 1 player
Year : 1992
Developer : Data West
Publisher : Data West
The biomechanical aliens of the Zoul Empire are invading again. One of the Earth's mother ships is under attack. As people are being evacuated, a lone fighter pilot is entrusted with protecting the ship. However, he cannot ward off the alien onslaught, barely escaping the carnage himself. The mother ship is destroyed, and the humans are driven to a desperate move: venture into the core of the alien world, taking the war to them. The only one brave enough to go on this suicide mission is the same pilot who has protected the Earth before.
Rayxanber III is a horizontally scrolling shooter that retains the gameplay elements of its predecessors in the series. As with the previous installments, the game's two distinguishing features are rotating power-ups (which must be collected at specific moments to change the aiming direction of the ship's weapons), and the ability to quickly dash with the ship, evading enemy fire. A new feature is a special bar that can be charged up, resulting in a powerful attack that sends two homing missiles towards the enemies.
There are no images in this album yet
In the same series
---
User Feedback