World's Scariest Police Chases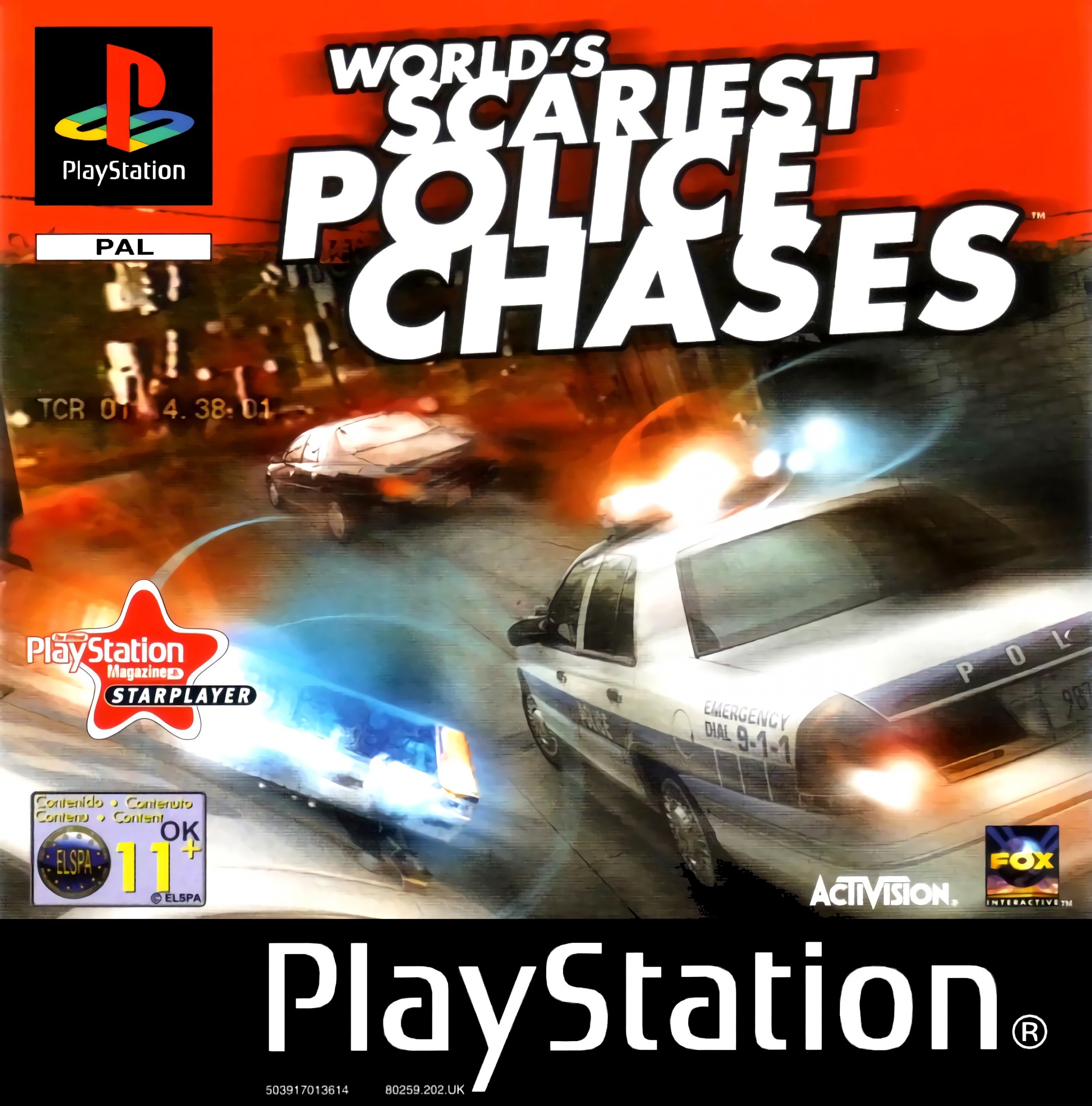 Console : Playstation
Language :

Multiplayer : 2 players
Year : 2001
Developer : Unique Development Studios
Publisher : Activision
World's Scariest Police Chases is an open world driving game similar to Driver 2. The player joins Sheriff Jon Bunnell in high speed police chases, inconspicuously tailing criminals and high way shoot outs.
The game takes place in a fictional city called Ashland. Players can freely patrol the vast city environment or take on a series of twenty missions. The first four missions tutorial levels, the rest of the missions involve taking on increasingly difficult criminals. Criminals range from a simple DUI or car thief to drug dealers, bank robbers and even a runaway tank.
Once you reach a criminal you must either pursue them long enough until they give up, or ram or shoot them until they are forced to stop. A blue and red bar at the bottom of the screen show the status of the criminal vehicle. The blue bar indicates how long you've been chasing a vehicle, the red bar is the damage indicator of the criminal vehicle.
A two-player co-operative mode exists, in which one player drives and the other shoots. There are hidden areas of the city to unlock, such as an airport and a church. Hidden came modes include a Halloween re-depiction and a low-gravity mode.
Further information :
- (ePSXe) In case of graphic problem on the home screen, you will have to manually change the Video Plugin. Do not hesitate to test several if you know how to do the manipulation.

- (pSX) The game blocks after two screens, so it is incompatible.

There are no images in this album yet
---
User Feedback