6
Galerians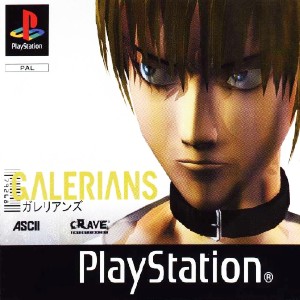 Console : Playstation
Language :

Genre : Survival - Horror - Action
Multiplayer : 1 player
Year : 2000
Developer : Polygon Magic
Publisher : Crave
Weekly games : 4

A young man named Rion wakes up in a hospital. He does not know who he is; he can hear a girl's voice in his mind, imploring him to save her. While trying to escape from the hospital, Rion is detained by guards, and discovers that he possesses devastating psychic powers. Trying to understand what has been done to him, Rion gradually uncovers the mystery behind the "G Project", a human experiment that involves unlocking the hidden potential of the human mind.
Galerians is a survival horror game in which the player navigates a 3D character model over pre-rendered backgrounds, using character-related controls similar to those implemented in Alone in the Dark. Items must be collected to unlock new areas and advance the story. Unlike in most other games of the type, the protagonist is unable to use weapons. Rion fully relies on his psychic powers to combat enemies. These powers must be replenished by regularly taking drugs. In addition, Rion has a special meter that throws him into uncontrollable rage when full.
Related videos
---
User Feedback