Metal Gear Acid 2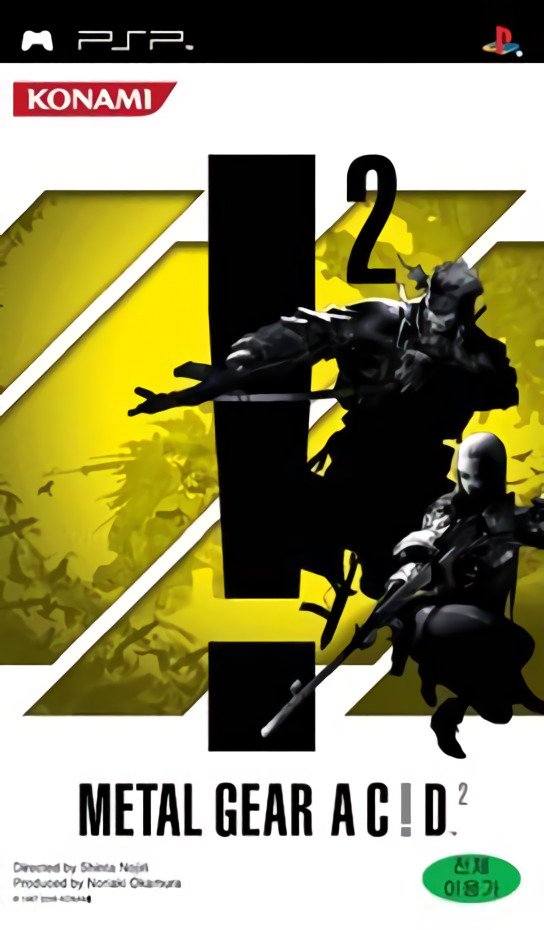 Console : Playstation Portable
Language :

Multiplayer : 2 players
Year : 2006
Developer : Kojima Productions
Publisher : Konami
What happened after the first Metal Gear Ac!d is somewhat left for open discussion as Snake is suffering from some serious amnesia right from the game start. He doesn't know much about his past, but is well aware of his skills, as are his newly acquired companions. Returning back to the US from a mission well done, his only hope is that he'll start remembering his past as he steps on a friendly soil. But instead of having some time to do so, an FBI agent takes him and his friends into custody, leaving him with only one option to save his friends, and that is to help the agent with a mission of his own. Reluctant but left with little to ponder about, Snake agrees until he can connect some dots.

Unlike the prior game, the game uses a 3D cell-shading technique making the game less realistic but more colorful, now spanning over 500 cards at your disposal. Gameplay is basically the same turn-based style as the original, though comes with certain enhancements like being able to undo your moves to a certain degree, or moving in real-time and not losing moves on opening doors or crouching. There is also a new type of cards that is self-triggered when you use other cards, usually enhancing your action in one way or another.

The Metal Gear Ac!d 2 package comes with a Solid Eye, a special type of 3D glasses (a cardboard box that slides over the PSP, not the blue-purple plastic but with lenses) to play the game with a 3D effect. You can also use it to watch various Snake Eater and other movies as you unlock them in the game, giving you the feeling of 3D space.
There are no images in this album yet
---
User Feedback