Saint Seiya: Sanctuary Battle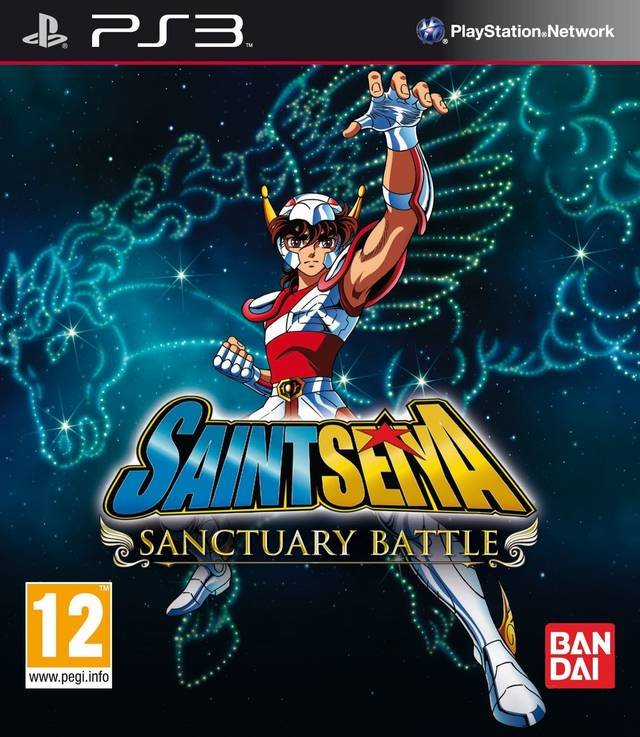 Console : Playstation 3
Genre : Action - Beat'em up
Multiplayer : 2 players
Year : 2012
Developer : Dimps
Publisher : Namco Bandai
Weekly games : 87

The story for Saint Seiya follows closely to the first season of the original anime and is based on the 12 Gold Saints story arc. At the start, the game gives players a lengthy introduction about the characters, their backgrounds and what's happened up to the current plot line that the game is about to tell. The further you progress in the story, the more interesting it gets as you meet more Gold Saints, each one using a unique cosmos move as they try to thrash you to death. During the story, you'll take control over different characters at certain points, but you cannot select them yourself in story mode and are forced to use whoever at that point in time. Character selection is reserved for other sections of the game. Once you've completed the story, you'll unlock additional ones, up to five more that explain other story arcs. These are much shorter than the main plot, but it's a good addition to see how these characters came about their dilemma and clarify their role in the main game.
Saint Seiya plays in a similar manner to the Dynasty Warriors series by Omega Force. The difference between the two is that Saint Seiya doesn't give you the options of a wide open battlefield. Combat is a linear progression as you make your way through hordes of enemies towards the end of the level. Another difference is that barriers will frequently appear, locking you into that section of the map until you've defeated all enemies present, making the flow of the game feel like you're moving through zones rather than an open area.
Saint Seiya isn't exactly a great game. It's a game that suffers from repetition, an awkward camera, and button bashing to beat generic enemies (bosses save this situation). In a genre that is perfectly suited for cooperative play, it's something that isn't as fully featured as we would have liked. Saint Seiya isn't the best recommendation to give to people who like this type of hack and slash game. In the end though,the game is targeted for people who like the anime, and this represents the anime in a good way.
There are no images in this album yet
Related videos
---
User Feedback