Naruto: Uzumaki Chronicles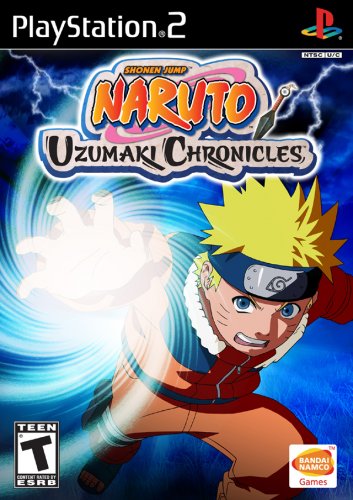 Console : Playstation 2
Language :

Multiplayer : 1 player
Year : 2005
Developer : Racjin
Publisher : Namco Bandai
Naruto: Uzumaki Chronicles is a completely new story from the world of Naruto, known from the animated TV series. Many incidents have been happening lately around Leaf Village. It appears that Orochimaru is planning to destroying the Leaf Village and it is up to Naruto & The Gang to stop him. This is the first PS2 Naruto game rendered in a 3D environment (no longer cel-shaded) with genuine CGI cutscenes.
This Naruto game plays differently than the previous two PS2 fighting-based games because you have the option to roam freely and practice your skills before taking up the mission-based storyline. You can perform your basic melee combos and power strikes, as well as jutsu moves using chakra like sexy jutsu and shadow replication to name a few. Naruto can also transform into Nine-Tails Naruto when his health drops below a certain level. You can increase your health, stamina, chakra levels or learn new skills by purchasing them using "virtue points" earned by winning battles. You also gain allies to help you in battles, like Sasuke, Kakashi and Chouji.
There are no images in this album yet
Related videos
---
User Feedback