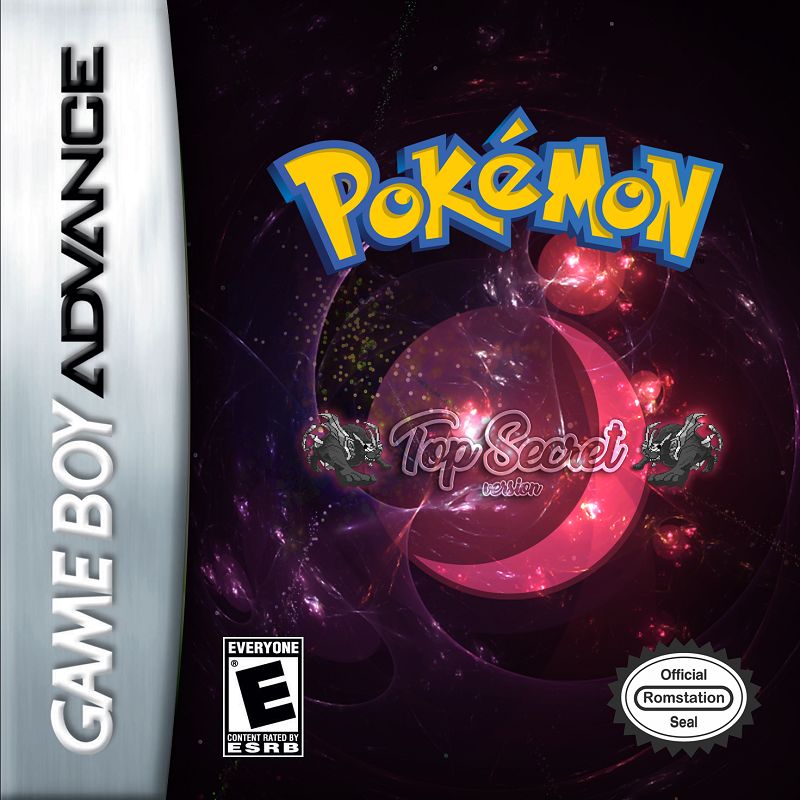 Console : Gameboy Advance
Language :

Genre : RPG
Multiplayer : 1 player
Year : 2010
Developer : megiddo
Popularity : 5

Pokémon Top Secret is hack Pokémon. This hack is made by megiddo and the main engine of it is from Pokémon Fire Red. I really like the storyline of Pokémon Top Secret that will bring new surprises to you.
"Every legend has a beginning and an end. Legends of Darkness have been at it for years and they still are."
You are 16 years old and live in Orre region. Today, your family move to X region because your Dad is working in this region. He is an engineer and now he is going to work with Professor Thibault in Legendlight. Do you wonder what is Legendlight? That is a group of good people including professors, polices, engineers, trainers that is trying to stop the Mafia Team Legends of Darkness. More informations about Legends of Darkness will be revealing in the game.
The new house is located in Mist Town and you receive your first Pokémon from Professor Thibault. He owns 3 Pokémon and you can choose one. He thinks you have potentials and hopes you will be a good and strong Pokémon Trainer. You start to go around X region to meet a lot of good guys and also train your Pokémon. You must build your Pokémon Team and one day, you can help Legendlight to complete their mission.
---

Tips :
Version Beta 1.5.

Features:

- New Game Plot.
- Brand New Region.
- More Pokemon in this game.
- New Characters.
- New Rivals.
- Super Mafia Team.
- New Graphics.

If your game is freezing on a blank screen at startup or unable to save from the game, go to 'Options> Emulator> Backup Type' and select Flash 128K instead of Flash 64K.
---
Retour utilisateur