Pokémon Theta Emerald Renev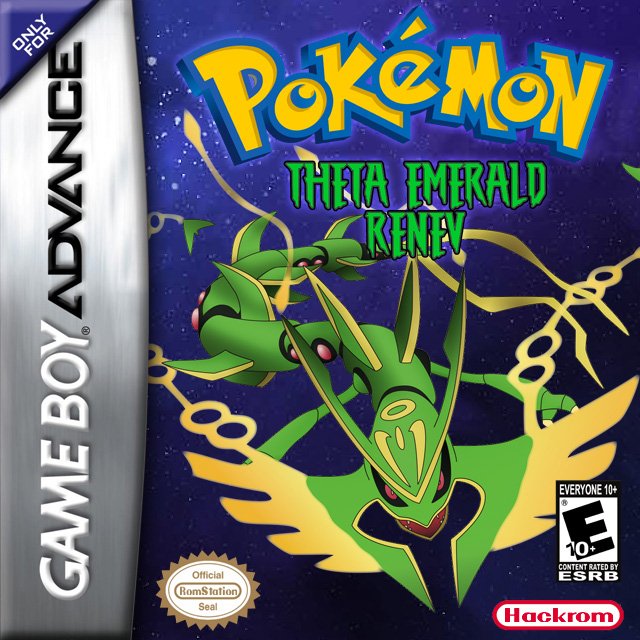 Console : Gameboy Advance
Language :

Multiplayer : 1 player
Year : 2018
Developer : LCCoolJ95
Weekly games : 18

Pokemon Theta Emerald Renev is a GBA Rom Hack based on Pokemon Emerald.
When it also comes to this game, it is an updated and enhanced version of another ROM hack which was Theta Emerald EX.

The story in Pokemon Theta Emerald Renev is the same as Pokemon Emerald. There are altered parts of the storyline as well as added content. You could say that the developer just added new things in the game's story but the overall flow, as well as characters, are the same.

When it comes to the Pokemon roster in the game, there are a total of 700 plus Pokemon. Aside from the original Generation III lineup, the later Generations are also included. You have Pokemon from Generation VI to VII. The sprites and visual presentations have been updated or adjusted to look like the ones for the GBA. They actually look good and fit for the game's aesthetics. A majority of the audio presentation is also the same for Emerald.

All features of Pokemon Emerald are present in this game. A good example of a feature from Emerald would be the Brain Frontier. There are also added areas and different zones that you can explore. Several of these areas house new items and TM moves that you can use. Speaking of TM moves, there are a total of 120 of them as of now. Along with these moves are also Move Tutors that you can battle.

Pokemon Theta Emerald Renev also includes Mega Evolutions and Primal Reversion. You just need to get the right Mega Evolution Stone and others to get those new forms. When it comes to Forms or Formes, you can get new combinations from several Pokemon fusions. You would be surprised by how many you can get when you have the chance.
Further information :
If the game freezes on a white screen when loading it, go to "Settings>Emulator>Save Type" and select Flash 128K instead of 64K. Then, reset the game. Note that you may have to set the save type back to 64K with other games.

There are no images in this album yet
---
User Feedback