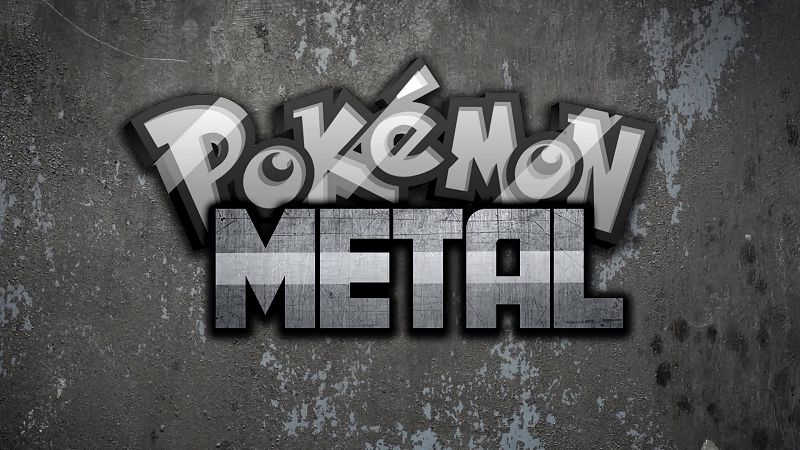 Console : PC
Language :

Genre : RPG
Multiplayer : 1 player
Year : 2012
Developer : LightningAlex
Popularity : 7

Pokémon Metal takes place in the Arala region. Professor Oak has just moved to the protagonist's hometown, Moon City. He invites the player to his new laboratory, and gives him/her their first Pokémon and a Pokédex. Professor Oak sends the player on a quest to challenge the 8 gyms of Arala and the Pokémon League, while catching as many Pokémon as possible along the journey.

On the journey, the protagonist meets a lot of different people, and hears stories about Arala's mysterious past. A lot of important characters do their best to explain these mysteries, but always end up missing a few pieces of the puzzle.

The protagonist also runs into three different criminal organizations, whose plans remain secret for the majority of the journey. What are they after? Are they connected with each other? Are they working together?

FEATURES
- A completely new, huge region;
- All Pokémon obtainable!
- A lot of events after the Pokémon League (big postgame);
- 3 rivals;
- Half-open world;
- WoW-like quest system;
- Changed evolution methods for Pokémon that need to be traded;
- A lot of areas to investigate (Caves, mountains, islands, etc.);
- Offline Wonder Trade;
- Mega Evolution;
- 3 criminal organizations (Team Rocket, Team Aqua & Team Magma).
Further information :
28.10.2015 UPDATE (Full).

- Added 6th Generation!
- Added IV/EV & Hidden power screen!
- 7 new TMs (Dark Pulse included).
- Added the move relearner and move tutors (including one in the 1st Town, making the beginning with Misdreavus easier).
- Added Mega Lati@s.
- More quests.
- More useful NPCs.
- Finally finished Sea of Bodom quest.
- Updated old sprites.
- Fixed a lot of bugs.
- Added more encounters with Hector (basically infinite).
- Updated map.

There are no images in this album yet
---
User Feedback