Pokémon Factory Adventure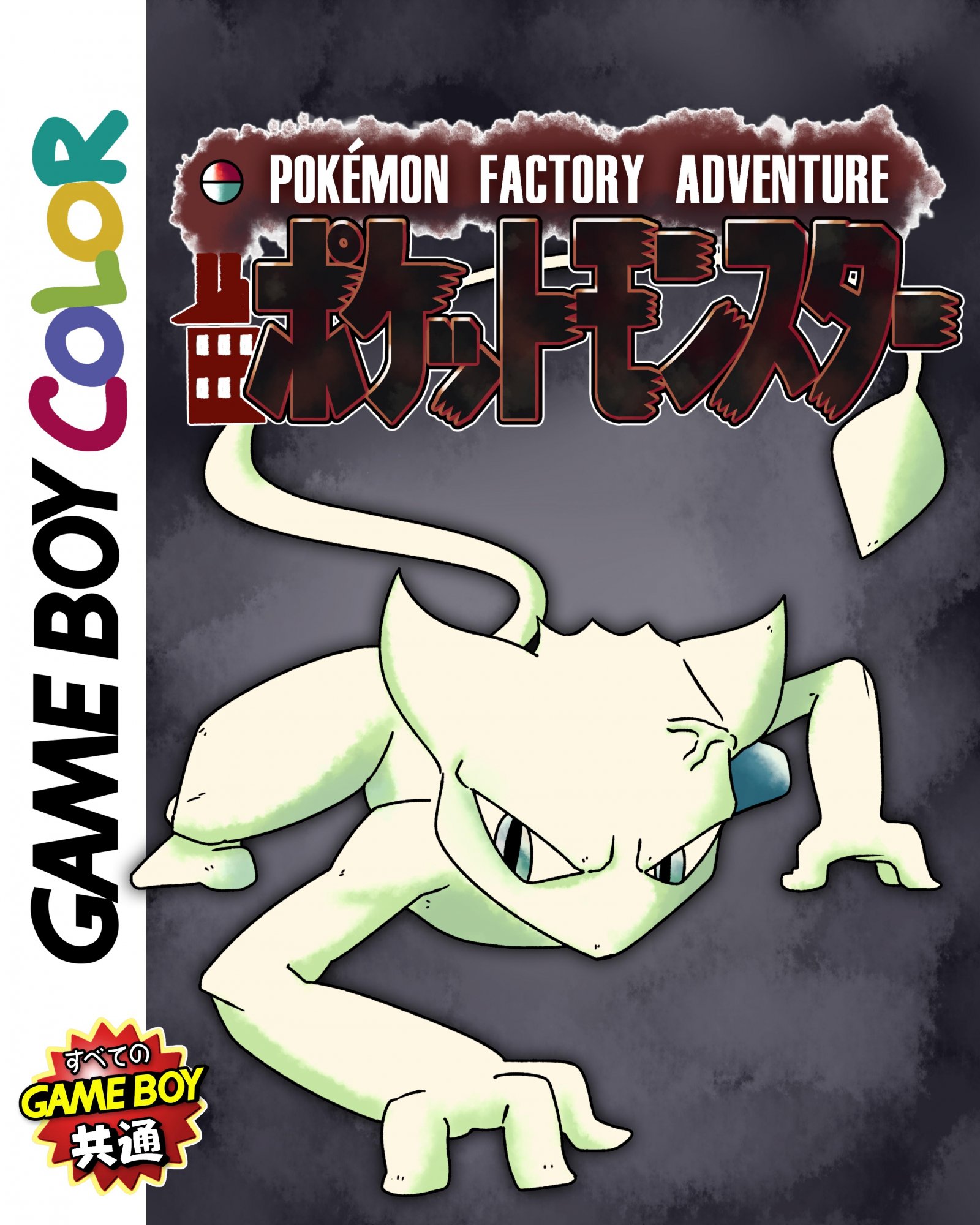 Console : GameBoy
Language :

Genre : RPG
Multiplayer : 1 player
Year : 2020
Developer : Camerupt
Weekly games : 8

Pokémon Factory Adventure is a Pokémon Red hack by Cam (Camerupt, for long) based on Pokémon Roaming Red by TShadowKnight. It has been released the day of Halloween 2020.
The year is 199X. Several months after becoming champion of the Kanto Region, Red is called back by Blue to help on a secret mystery-solving mission! In Red's absence the Kanto region has been overtaken by a strange mist that mutates Pokémon into shocking new forms, and the military has instated a lockdown! Are you a bad enough detective to discover the origin of the mutations and save Kanto?
This hack is based on a fansite some older Pokémon fans may remember from the late 90s called "The Pokémon Factory". On it, fans (presumably kids) would email in their ideas for new Pokémon to the site's artists who would make sprites and Pokedex entries of them to be displayed. These Pokedex mockups have made the rounds on the internet in the years since, with some even gaining notoriety as "Pokegods".
Features include:
– Gameplay from Pokémon Roaming Red, an open-world Red hack by TShadowKnight:
– Selectable starting town, scaling levels based on your team, built-in randomizer options, and a fully open Kanto to explore in any order!
– an all-new story with every line of text in the game changed
– 190 Pokémon to collect created by kids in the 90s
– New locations to explore
– New Moves
– New Gym Leaders and other event battles
– The return of the Battle Tent from Pokemon Anniversary Red
Further information :
Version 2.0 Update:
– fixes a bug at the Battle Tent & removes scaling on game corner prize mons to prevent locking a player out of dex completion due to evo stage scaling.

Credits:
External Developers:
*TShadowKnight & Co. - Creating the original Roaming Red that this is codebased on (https://www.pokecommunity.com/showthread.php?t=403522)
*TPP Devs - Battle Tent from Anniversary Red
*Luna - Some bugfix code used from Red++

Addtional Game & Art work:
*luckytyphlosion, Rangi, Pfero - ASM & decomp assistance
*Quent, TurboSpurdo, TC, PolandDev - additional writing & suggestions
*Rool, TC, and a fren :) - additional art
*Ahab's Art (https://twitter.com/ahabsartwork) - Box promo art

Source Images & Content:
*jdonald - the original PF archive (https://www.ocf.berkeley.edu/~jdonald/pokemon/factory/)
*Kaiser233 on deviantart - additional 90s fakemon archival source images (https://www.deviantart.com/kaiser233/gallery)
---
User Feedback