1
Pokemon : Blue Version
Downloads
Pokemon : Blue Version 2010/11/05 369.47KB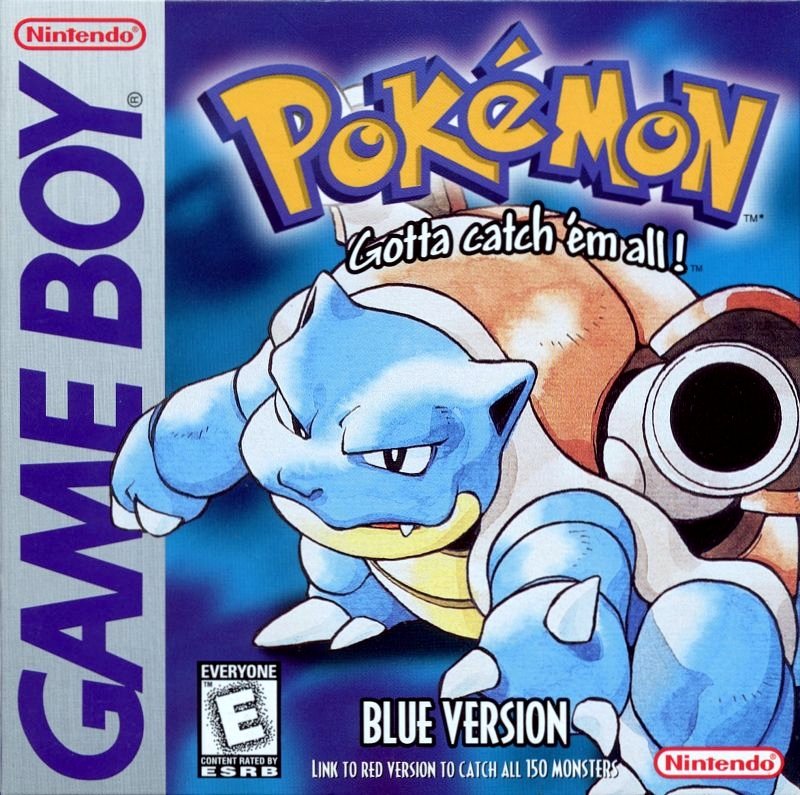 Console : GameBoy
Language :

Genre : RPG
Multiplayer : 1 player
Year : 1998
Developer : Game Freak
Publisher : Nintendo
Weekly games : 13

You've finally been granted your Pokémon trainer's license. Now, it's time to head out to become the world greatest Pokémon trainer. Starting with just one Pokémon, you need to train hard and vigorously to defeat all 8 gym leaders and the Elite Four.
You start out in a simple town with just one Pokémon. With that Pokémon, it's up to you to battle and catch 5 other Pokémon and train them to become strong enough to defeat your rivals. There are 150 Pokémon to catch, and along the way you can teach your Pokèmon new moves, so every Pokémon is different and unique. Because of this, no Pokémon is the best. You need to maintain a well-balanced team of six Pokémon to defeat any challenge that you face. But remember, there are always other trainers out there willing to prove that they can beat you, so be prepared to battle it out with other trainers as well as the Gym Leaders.
Not only that, but Pokémon Blue allows you to interact with other Pokémon owners. Find a friend with Pokémon Blue, Pokémon Red or Pokémon Yellow: Special Pikachu Edition battle it out with one another. You can trade your creatures with each other, because neither Blue nor Red has all 150 Pokémon. Interaction is essential to becoming a Pokémon master!
It's going to take all you've got to collect 150 Pokémon in this enormous world. Catch them, battle them, trade them. Can you develop the ultimate strategy to defeat the eight Gym Leaders and become the greatest Pokémon Master of all time?
Pokémon Blue differentiates itself from Pokémon Red in that there are different Pokèmon in each game. Common Pokémon in Blue are uncommon in Red, and those in Red may not even show up in Blue. It requires both games to collect all 150 Pokémon and become a Pokémon master.
There are no images in this album yet
Related videos
---
User Feedback