Nexzr
Downloads
Nexzr 2018/01/09 405.85MB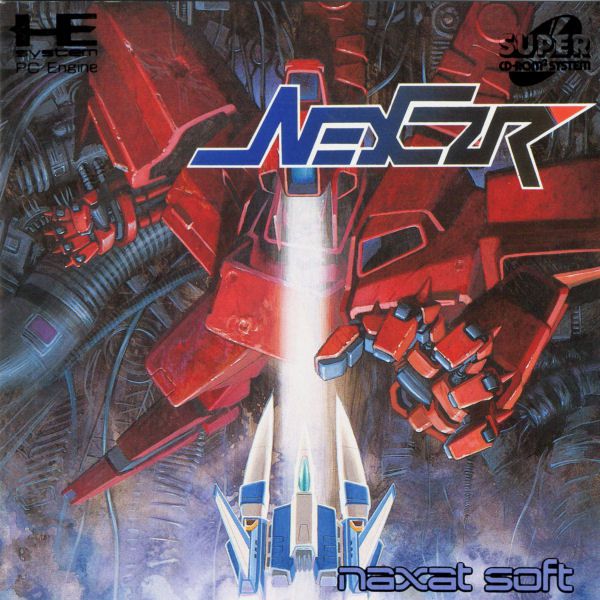 Console : PC Engine CD
Language :

Genre : Shoot'em up
Multiplayer : 1 player
Year : 1992
Developer : Inter State
Publisher : Naxat Soft
In the year 2012 an alien armada attacked the Earth. Two young pilots were in the midst of a battle, and one of them, a lovely young woman, was killed. Three years later, the surviving pilot finally got a chance to avenge her death. Navigating a powerful new fighter ship named "Slasher", the pilot ventured into space, ready to bring destruction to those who took so much away from him.
Nexzr is a vertically scrolling shoot-em-up similar to Super Star Soldier. The player-controlled spaceship starts with a simple vulcan gun that can only shoot straight. Various power-ups can either enhance the strength of this gun, replace it with a laser weapon, or add a secondary weapon (homing fire, thin spreading laser attacks, etc.), which is activated automatically. Mid- and end-level bosses are encountered on nearly every stage. Additional lives can be collected, but the player always restarts from the beginning of the stage when his fighter craft is destroyed.
There are no images in this album yet
---
User Feedback