11
Pokémon Bloody Platinum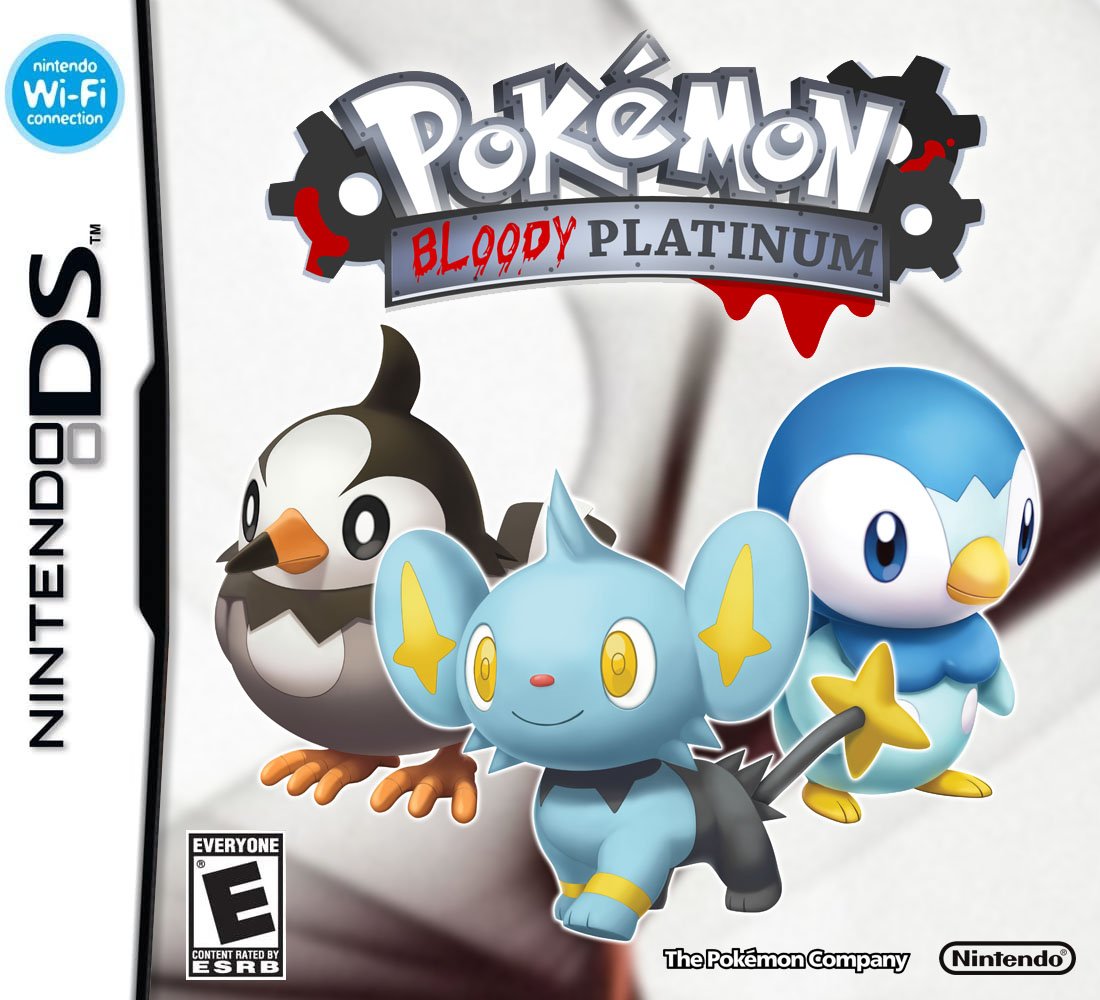 Console : Nintendo DS
Language :

Genre : RPG
Multiplayer : 8 players
Year : 2009
Developer : Buffy
Weekly games : 116

Pokemon Bloody Platinum is a rom hack of Pokemon Platinum with a couple of interesting features that you can use. Characters have some modifications, but the story is the same with a couple of changes in some aspects.
While the story is the same, there are some interesting changes to the mechanics of the game. First of all, certain character sprites have been changed. Some characters look the same but have minor tweaks, like a change in color, while others look entirely different. Speaking of sprites, male and female Pokemon have different colors or sprites. Speaking of gender, there's a good percentage of which one you can catch. There's also a nice divide to which Pokemon you can catch during the day and night. Depending on the starter Pokemon you chose will also determine your rival's team and build, which is an interesting mechanic. Finally, a ROUTE LEADER is an enemy Trainer with the best and strongest Pokemon you can encounter when you go to a Route.
Further information :
[Features]:
★ Starters: ⚠️(Turtwig = Shinx, Chilchar = Starly, Piplup = Piplup)
★ 493 Pokemon (491 can be caught)
★ Pokemon can evolve without trading
★ Day and Night cycle
★ Different Pokemon can spawn from day to night
★ Time spawns are 4AM to 9:59AM/10AM to 7:59PM/8PM to 3:59AM
★ Male and Female Pokemon have different colors and sprites
★ Trainers have new Pokemon team
★ A Route Leader Trainer is in every Route
★ Wild Pokemon may have Held Items
★ Slightly harder difficulty

There are no images in this album yet
---
User Feedback