FabStyle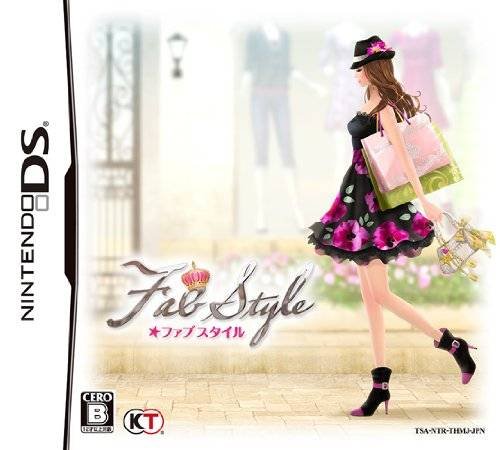 Console : Nintendo DS
Language :

Genre : Management - Simulation
Multiplayer : 1 player
Year : 2011
Developer : Koei Tecmo Games
Publisher : Koei Tecmo Games
Weekly games : 1

The game is set in Harbor City, a fictional city in Japan known for being a reputed base for the fashion industry. The protagonist is given her elder sister's appeal shop to take her first steps into the business world. As the store's new owner, she aspires to win the Platinum trophy in the Business Award competition held between the other executive branches of the city; winning the prize is considered a crowning achievement in the fashion business world. While she competes with her business rivals, the protagonist juggles with whatever hurdles she encounters from her college education and love life.
Further information :
Translation version 2.0

Translation team:

-MooshyPon, Iku, and HoneyPotatoes: Translating the remaining files.
-RocketRobz: The graphics translation, splash screen, and some text file translation.
-Sidier: Translating the brand styles and descriptions, and some dialogue.
-retrogamefan: AP-patch released on December 2018, used in v1.3 and later.
-Pk11: Finding out the text encoding the JP text uses (Shift-JIS is used).

https://gbatemp.net/threads/wip-fabstyle-english-project.427043/

There are no images in this album yet
---
User Feedback