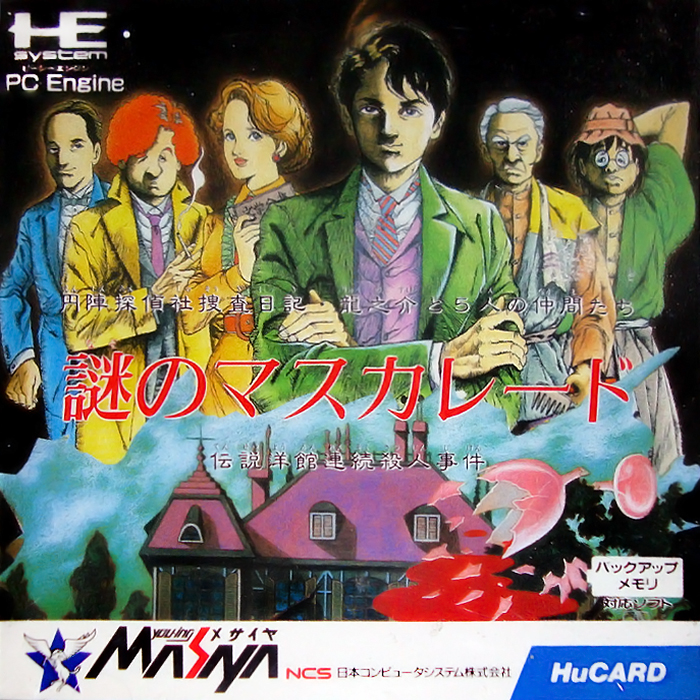 Console : PC Engine
Language :

Genre : Adventure
Multiplayer : 1 player
Year : 1990
Developer : NCS
Publisher : Masaya
The costume party to which you were invited turns to drama: while the guests are about to toast in honor of the master of the place, it dies poisoned. Detective of your state, you decide to conduct the investigation to find the murderer.

This detective adventure of Riverhill Soft (to which we also have JB Harold Murder Club in CD format) takes place in distressing closed doors, well staged by excellent musics participating fully in the heavy atmosphere of the title. The player can move as he pleases in each room of the manor to collect clues or question the guests, all done simply through its clear interface. Strongly reminiscent of the Cluedo, this game requires a good understanding of Japanese to take full advantage of it. Note that this is a reworked adaptation of Kohakuiro no Yugion released on Japanese computer.
Game files
Nazo No Mascarade 2018/12/03 167.04KB
---
User Feedback