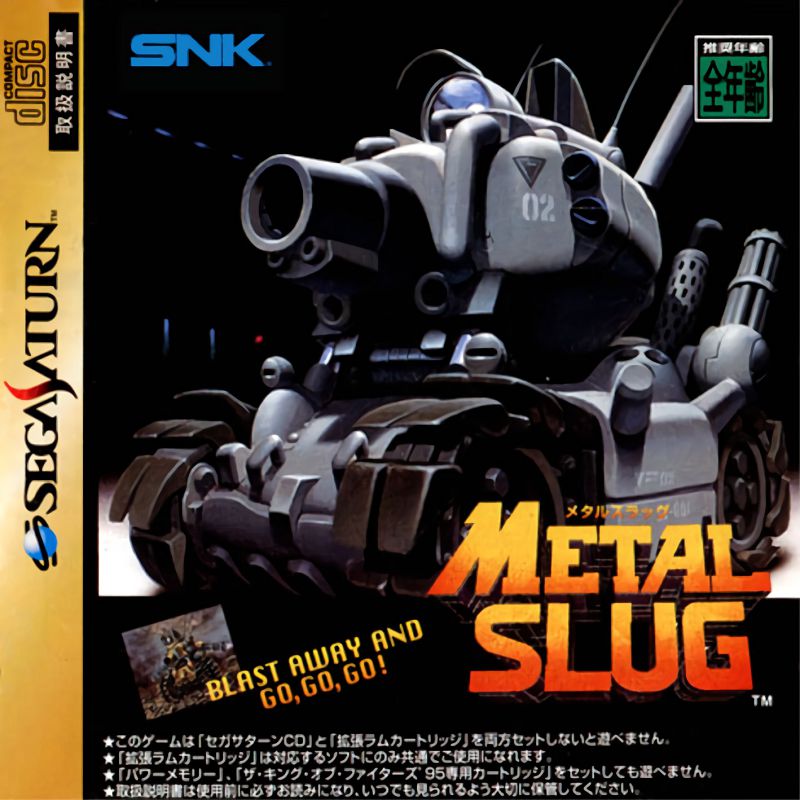 Console : Saturn
Language :

Genre : Action - Platformer - Shoot'em up
Multiplayer : 4 players
Year : 1997
Developer : SNK
Publisher : SNK
Popularity : 4

Players control Marco and Tarma, both members of the special-ops force Team Peregrine Falcon (commonly known as Team PF), and battle their way through stage after stage of intense action. The goal is to try to overthrow General Morden and win back the stolen weapon, the Metal Slug. Players must blast through waves of enemies and machines (while also jumping over any obstacles in the way) to advance through the stages. It's not as hopeless as it might sound, though - weapons such as heavy machine guns, shotguns, rocket launchers and flamethrowers, as well as the Metal Slug itself (which appears frequently in the game), will make the battle easier.

Metal Slug, originally released on the Neo Geo, is a side-scrolling shoot'em'up.

The player(s) takes the role of a soldier (or two) and fights a gigantic army. Every level consists of running forward blasting anything that moves, while collecting power-ups along the way (there's also a wide selection of weaponry in the game). In the end of each level the player goes up against one gigantic boss.

The PlayStation and Saturn ports introduces some extra features: there is a combat school where the player may fight with other players for the best time on each level and an art gallery.
There are no images in this album yet
---
User Feedback