Megami Tensei Gaiden - Last Bible S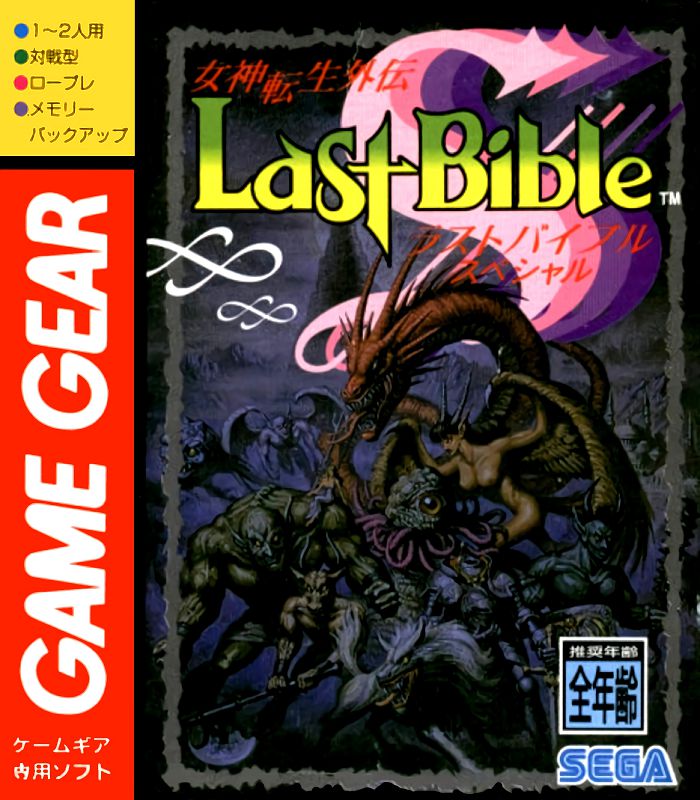 Console : Game Gear
Language :

Genre : RPG
Multiplayer : 2 players
Year : 1995
Developer : Atlus Co., Ltd., SIMS Co., Ltd.
Publisher : SEGA Enterprises Ltd.
Weekly games : 2

Last Bible Special is a part of Last Bible series, which are a sub-series within the Megaten universe. The events of "Last Bible Special" take place in an alternate Middle East in the beginning of the Christian era. You play as Materu, a young warrior who gets an assignment from the bishop of Jerusalem to travel to four dungeons. The demon king Graias is controlling other demons who found their hideout in those dungeons, and it's your task to defeat them.

Unlike the three previous Last Bible games, "Last Bible Special" features 3D first-person dungeons, like in mainstream Shin Megami Tensei games. The game is heavier on dungeon crawling: you cannot travel on the world map, but are taken automatically to the huge dungeons which you should complete in a specific order. In the town, you can buy items, as well as recruit party members. The battles are random and turn-based. Like in all Megaten games, you can communicate with the demons you encounter and convince them to join your party.
Further information :
Translation version 1.02

Translation team:

- Tom
- Stephen Seehorn
- rainponcho
- MrRichard999
- Helly
- Hengki Kusuma Adi

Thanks to them.

In addition to the translation, a patch was used to adjust the speed of rotation and the rate of encounter to be more modest.

There are no images in this album yet
---
User Feedback