Mana Khemia : Student Alliance
1
Download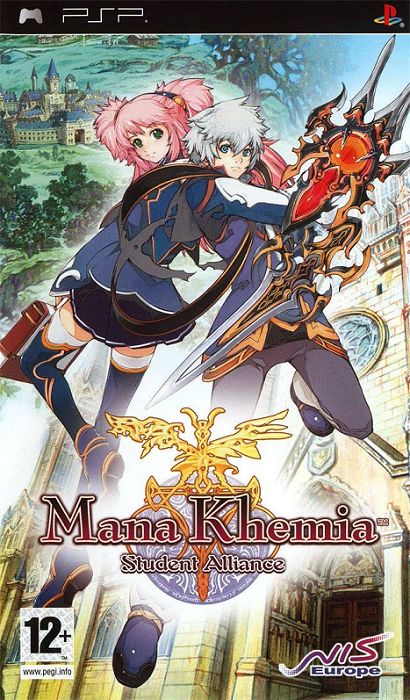 Console : Playstation Portable
Language :

Genre : RPG
Multiplayer : 1 player
Year : 2009
Developer : Gust
Publisher : NIS Europe
The fourth entry of the Atelier Iris series, this time around the player takes control of a student named Vayne Aurelius at the Al Revis Academy for Alchemy, where players complete tasks and quests set before them by a professor of the university. If a player fails to complete these tasks they will have to stay behind and also the story will change depending on who the player chooses to work with during these quests.

The game still features RPG-style elements, but now with different features. Instead of "leveling up" by defeating enemies where the player can choose how there character will develop using a "crafting" system, letting them choose which attributes they want to modify. Players can also "craft" items and weapons using various objects scattered throughout the world.

Players will no longer have random engagements, something more common in many RPGs, this time around the player can choose who or what they want to fight with the ability to see your opponents symbols on the board, choosing if they want to engage them.

The PSP version features multiplayer battles, more items that can be synthesized, and an option to reduce loading times.
Game files
Mana Khemia : Student Alliance 2015/10/04 508.32MB
There are no images in this album yet
---
User Feedback