Le Monde des Bleus 2002
Download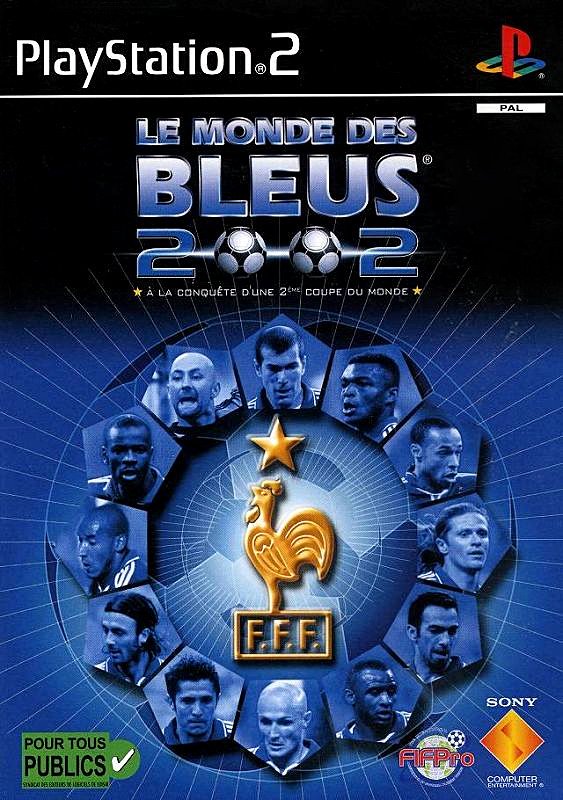 Console : Playstation 2
Language :

Genre : Sports
Multiplayer : 8 players
Year : 2001
Developer : Sony
Publisher : Sony
Popularity : 2

The previous two incarnations of This is Football have failed to break the footie-game hegemony enjoyed by EA's FIFA and Konami's ISS, despite being a very playable hybrid of the two series. TIF 2002 may finish higher up the video-game league this season though, as it's the first of the big Xmas football games to be released and soccer-loving PS2 owners in desperate need of a fix will seize gratefully on the first decent representation of the beautiful game this year.
In gameplay terms not much has changed since the last version; This is Football is still a fast-flowing, end-to-end arcade romp rather than a considered simulation, though there are hidden strategic depths to discover as you negotiate the four difficulty settings. Strategies and goal scoring moves learnt from TIF 1 & 2 still work--the sprint down the touchline followed by an in-swinging cross to the far post usually results in a goal (provided you have a half-way decent striker).
The new TIF also offers real player names (no Michael Orin nonsense) and likenesses--though this becomes less accurate as you descend down the leagues (yes, this time you can play as Port Vale!) and the players become more obscure. There are a limited number of stadia offered, but these too are lovingly realised. In fact, on the eye-candy front, TIF will be hard to beat this year.
The slick presentation and accessible gameplay coupled with the wealth of leagues available (Jumpers For Goalposts is back) should ensure that, for one season at least, the race for the video-game championship should be a three-horse race. At the very least TIF 2002 qualifies for Europe.
---
---
Retour utilisateur