King of Bowling 3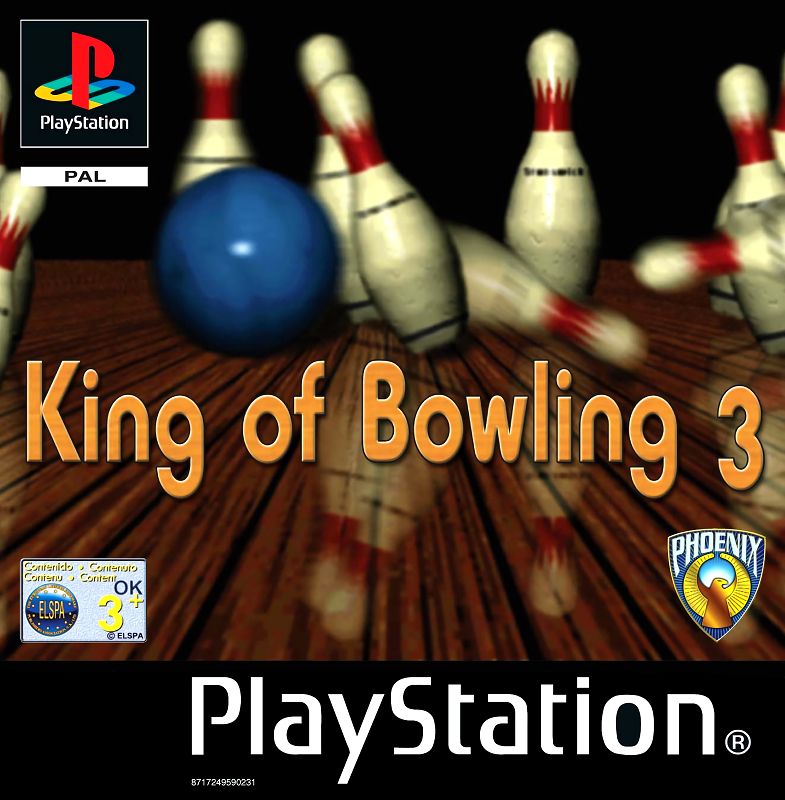 Console : Playstation
Language :

Genre : Sports
Multiplayer : 4 players
Year : 2003
Developer : Phoenix Games
Publisher : Phoenix Games
Weekly games : 4

Bowling is a sport in which players attempt to score points by rolling a bowling ball along a flat surface, usually a wooden or synthetic surface, either into pins or to get close to a target ball.
There are many forms of bowling, with one of the most recent being ten-pin bowling. The earliest most primitive forms of bowling can be dated all the way back to ancient Egypt.[The first standardized rules were established in New York City, on September 9, 1895.[ Today, bowling is enjoyed by 95 million people in more than ninety countries worldwide and continues to grow through entertainment media such as video games for home consoles and hand held devices
The most common bowling is ten pin bowling. In ten pin bowling, matches consist of each player bowling a "game." Each game is divided into ten "frames." A frame allows a bowler two chances to knock down all ten pins. The number of pins felled in each frame is recorded, a running total is made as each frame progresses, and the player with the highest score in his or her game wins the match. Scores can be greater than the actual number of pins felled if strikes or spares are bowled. A "strike" is scored when a player knocks down all pins on the first roll in the frame. Rather than a score of 10 for the frame, the player's score will be 10 plus the total of the next two rolls in the next frame(s). A "spare" is scored when all pins are knocked down using both rolls in the frame. The player's score for that frame will be 10 plus the total of the next roll in the next frame. Three consecutive strikes is known as a "turkey." If a strike is rolled in every frame of the game, the player's score is 300 and the player has achieved a "perfect game"
World Tournament Bowling [Nice Price Series Vol. 07] is a bowling game that features 4 different characters to choose, 2 different game controls, 3 game modes (single, vs & tournament mode).
King of Bowling 3 is the last game in the series and features vs and single play modes and 4 different characters to choose.
Features:
- Latest in the high ranking bowling series
- Intuitive controls and actions
- Play extra challenges in Quest Mode
- Can you become World Champion?
There are no images in this album yet
---
User Feedback