Kimi no Kimochi - Boku no Kokoro : I've Possessed your Body!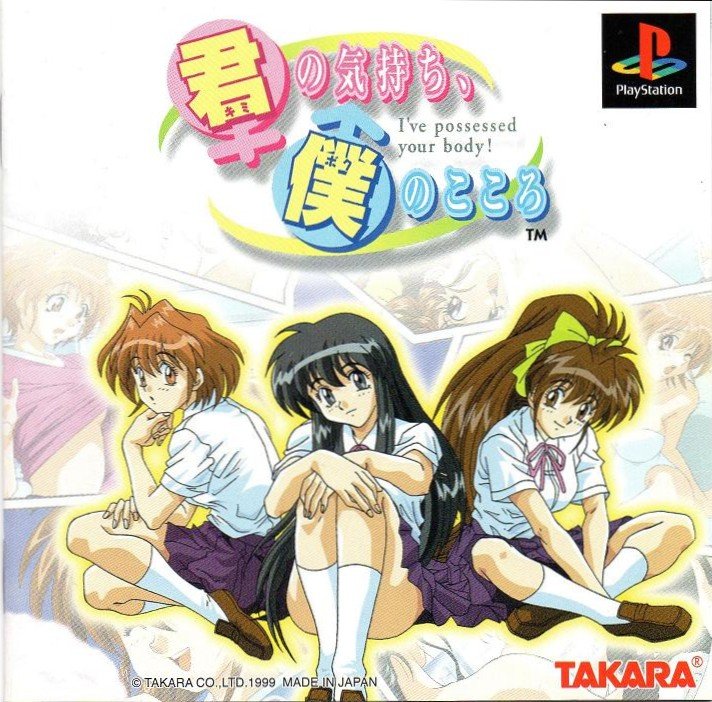 Console : Playstation
Language :

Genre : Visual novel
Multiplayer : 1 player
Year : 1999
Developer : Japan Media Programming
Publisher : Takara
Kimi no Kimochi Boku no Kokoro is a dating simulation game made by Takara in 1999, the game puts the player in the role of a young sorcerer that got the power of possess other people & even animals bodies. The game takes place in a high school during the summer.

During each week the player can choose what he wants to do each day, he can go around the high school or the town, going out on dates, and find all the different characters around there, or he can at times possess the body of boys, girls or even a dog. When he do the possessions he watch what that person do, and that will gain him more knowledge about what the girls wants, or even if he is more or less appreciated by them, if he possess the body of one of the boys he can even ruins their dates with the girls, and that will be better for him. But the possession takes a lot of effort and sometimes it won't last long.
There are no images in this album yet
---
User Feedback