K-1 Tank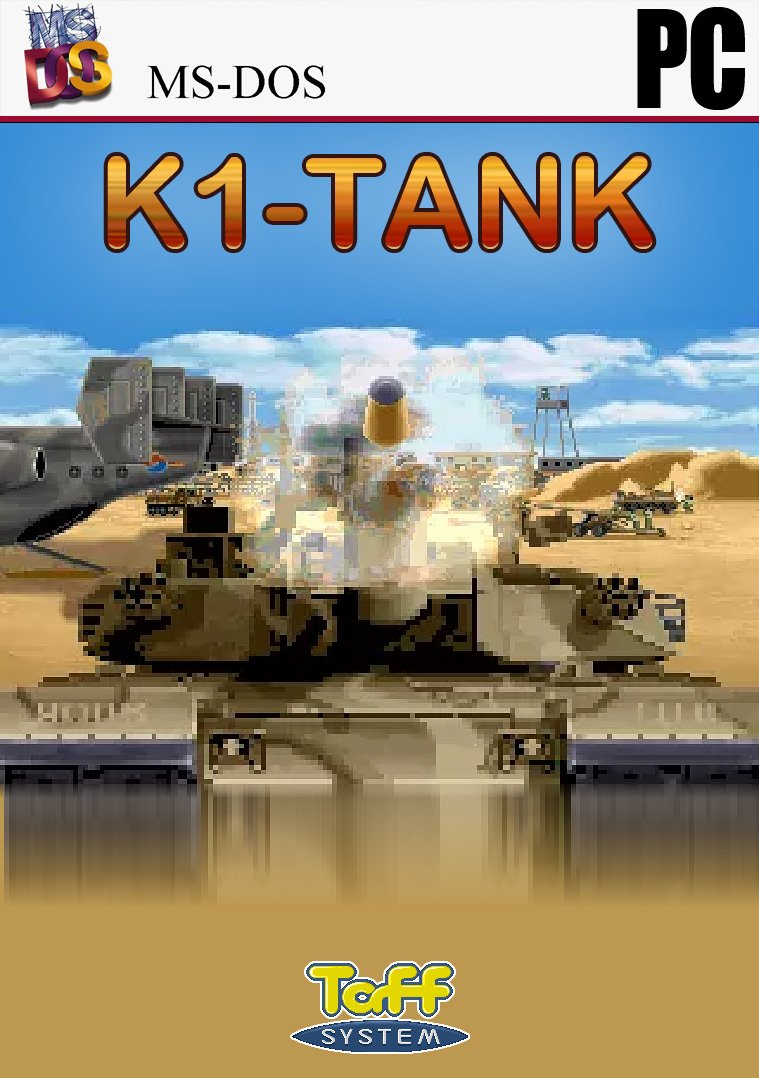 Console : DOS
Language :

Genre : Simulation
Multiplayer : 1 player
Year : 1994
Developer : Taff System
Publisher : Taff System
Player is put in command of a MBT (main battle tank) in Desert Storm operation started in January 1991. There are 20 missions of increased difficulty to complete one-by-one. Before each mission starts, players may select one of four tanks equipped with a certain number of heat and APFSDS (armor-piercing fin-stabilized discarding-sabot) rounds. This number may be adjusted. Briefing describes the current mission objectives, which vary from destroying all enemy tanks on the battlefield to destroying a convoy or specific headquarters structures. At battlefield players may drive the tank, rotate tank's turret, and switch between cockpit and machine gun view. In cockpit view players may zoom the aim in/out and shoot a selected type of rounds from the main gun. In machine gun view player may shoot from the machine gun, which is effective against helicopters at close range. If players complete the mission objective in the battlefield, the combat finishes and the story progresses to the next mission. If the mission objective was not completed, but the tank is safe, it is possible to play the same mission again. But the player stops the game completely if his tank was destroyed. Player may be awarded with a medal.
---
User Feedback