1
Hagane no Renkinjutsushi: Senaka o Takuseshimono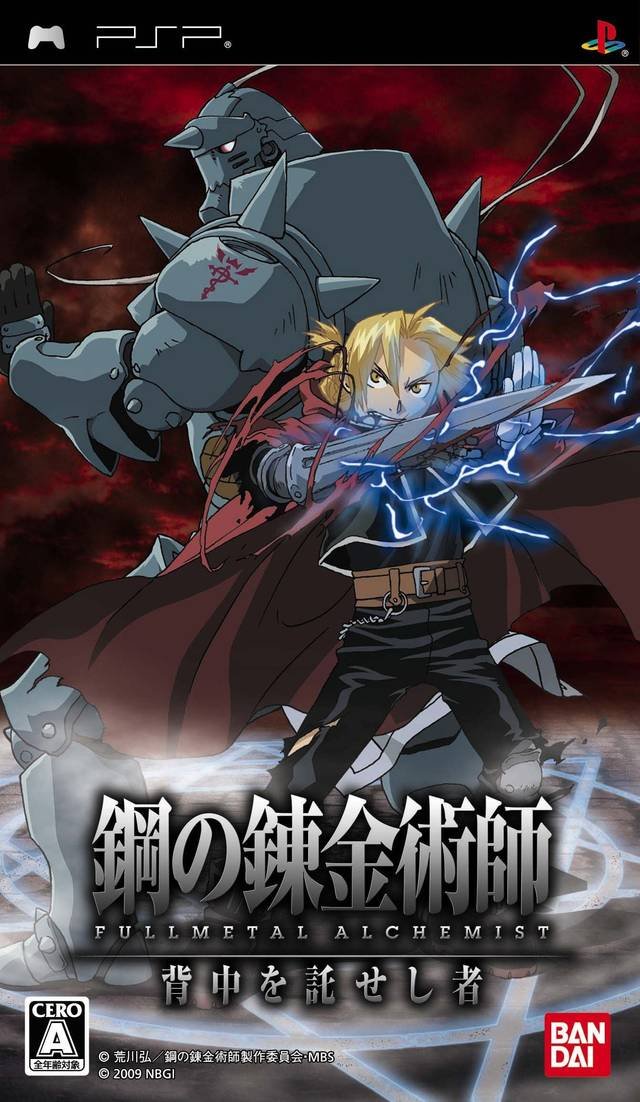 Console : Playstation Portable
Language :

Multiplayer : 4 players
Year : 2009
Developer : BEC
Publisher : Namco Bandai
Hagane no Renkinjutsushi: Senaka o Takuseshimono is a fighting game in a 3d environment based on cooperation. Indeed, each fight pits a team of two fighters against another team of two (except sometimes against bosses).
In terms of content, fans will be served. There are 14 playable characters in the story mode (plus 2 only in the battle mode) so 14 different scenarios to finish. At the beginning, only the scenarios of the two Elric brothers (heroes of the manga) are available and you have to succeed in these scenarios to unlock the next ones and so on. In addition to that it is possible to unlock outfits for each character as well as voices.
While we're on the subject of voices, let's talk about the soundtrack. It is also likely to please the fans since we have the right to the voices of the original version. Moreover, the music is quite good even if it is not unforgettable. As for the characters, the player can be satisfied because their features have been perfectly respected. Perfectly recognizable and respecting the spirit of the series, the realization of the characters although far from being wonderful is very correct.
Game Features:
- Relive the adventure of FULLMETAL ALCHEMIST: Brotherhood by playing as many characters including the Elric brothers, Roy Mustang, Riza Hawkeye, or the terrible Homonculus.
- More than a dozen battle arenas featuring the manga's settings (Central City, Ishval, Resembool...).
- Unleash combined attack sequences using the abilities of the main character and the support character.
- Create the ideal and original pairings of your dreams. Pair Ed and Roy or Al and Envy!
- Just like in the cartoon, watch the clothes rip as you take the hits!
- Unlock numerous bonuses (costumes, exclusive voices and images, honorary titles)
- Play up to 4 players simultaneously with the ad-hoc Wi-Fi mode to experience wild team battles.
There are no images in this album yet
---
User Feedback