Gunbird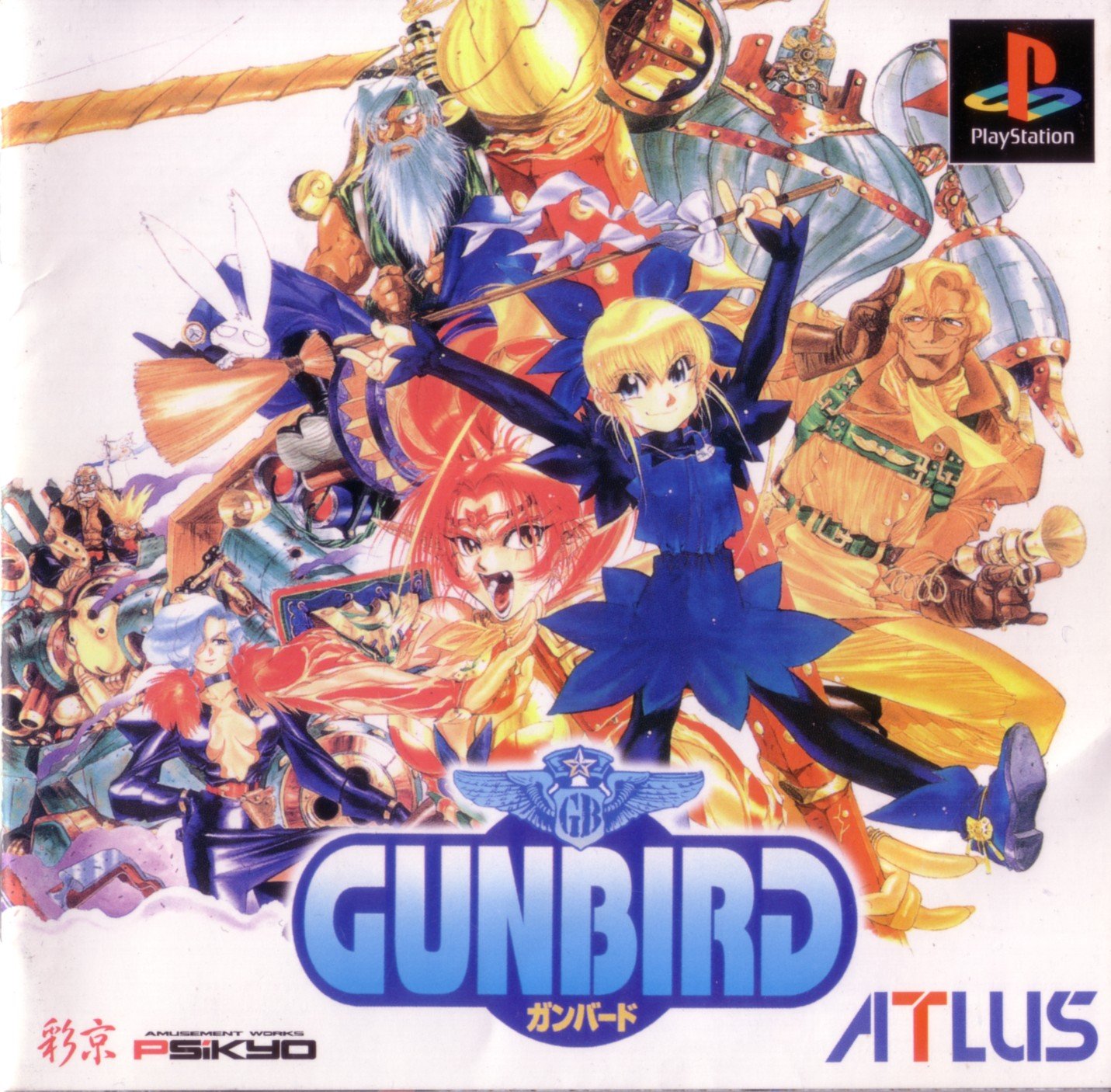 Console : Playstation
Language :

Genre : Shoot'em up
Multiplayer : 2 players
Year : 1995
Developer : Psikyo
Publisher : Atlus
Gunbird is a vertically scrolling shoot 'em up developed by Psikyo. It hit the Japanese arcade in 1994 and was followed by a Japanese release to the Saturn and the Playstation in the following year.

The game is set in a fantasy setting with steampunk elements. Lush forests and medieval castles meet steam trains and mech robots. Instead of piloting the genre-traditional space ships, Gunbird lets the player chose between five different characters (Ash, Marion, Valnus, Yuan Nang and Tetsu) who traverse the game world on broomstick, jet packs and pedal-powered helicopters on a quest to find the pieces of a magic mirror across seven stages.

Unorthodox vehicles aside, the gameplay follows traditional genre standards. The main goal is to dodge all bullets that fill the screen while collecting power-ups to make the character stronger. Gunbird features one power-up that incrementally increases the firepower of the standard weapon (P-items) as well as additional ammo for the screen-clearing special ability (B-items). Standard weapon and special ability differ from character to character. Where some characters excel in high firepower in a straight line others allow for a wider spread of bullets or additional homing missiles.
There are no images in this album yet
---
User Feedback