Graviton II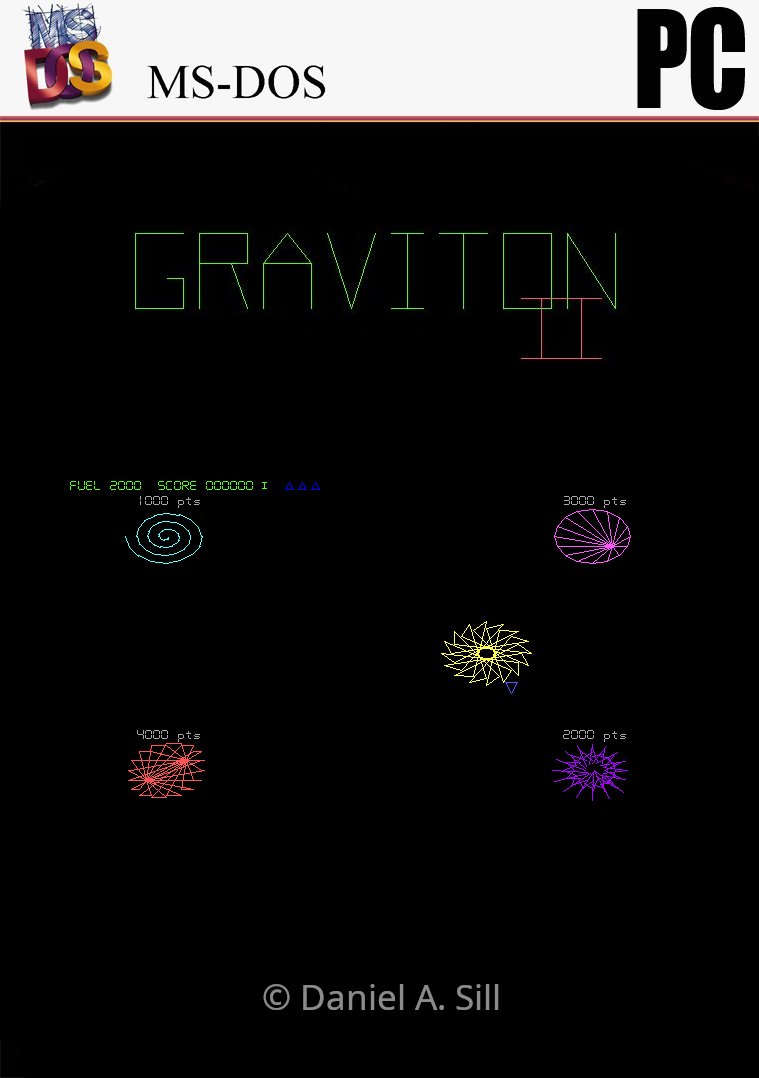 Console : DOS
Language :

Genre : Action - Shoot'em up
Multiplayer : 1 player
Year : 1993
Developer : Zephyr Software
Publisher : Zephyr Software
Like the first Graviton game, this is a physics-based shooter modeled after Gravitar, featuring a triangular spaceship with turn and thrust controls, whose flight is governed by inertia, gravity and acceleration. This time around there are 16 new planets, split up as before into four solar systems.

In space, the player contends with the sun's gravity, plus the occasional hostile flying saucer. Planets may be tackled in any order, but starting with the tougher ones awards more points. While planetside, gravity becomes a downward pull - the chief hazards (besides running out of gas) are enemy turrets, drifting mines (that deflect most incoming fire), and the terrain itself; a force shield can be employed for defense, and energy can be replenished at fuel dumps on the surface. To conquer a planet, all turrets must be destroyed.

The level is finished when all four solar systems are successfully reduced to ashes; subsequent levels up the ante with reversed gravity, invisible terrain, and eventually both at the same time! The registered version lets you choose your starting point, and adjust various game variables to tweak the difficulty level.
---
User Feedback