1
Godzilla Trading Battle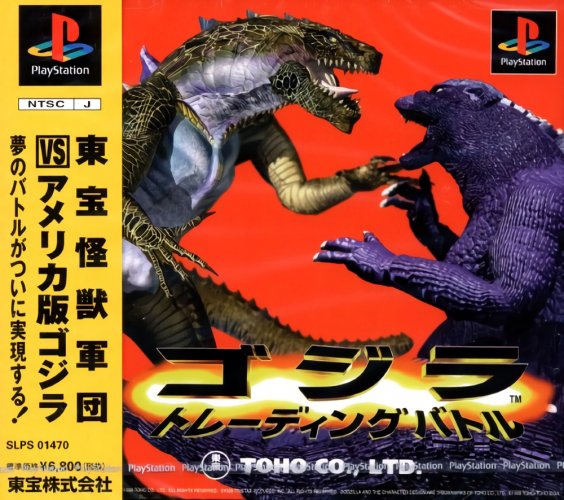 Console : Playstation
Language :

Genre : Card game
Multiplayer : 2 players
Year : 1998
Developer : Tao Human Systems
Publisher : Toho
Godzilla is the King of the Monsters. He first appeared in Godzilla, produced by Toho Film Company Ltd. To date, Toho has produced twenty eight Godzilla films. In 1998, TriStar Pictures produced a remake, set in New York City. The film's name was simply "Godzilla"; however, the monster that starred in this film (also known as Zilla) had been completely redesigned and did not closely resemble the original Godzilla. And was not one of the Godzilla films that was really good! Godzilla's Roar was made by rubbing a rubber glove on a string interment.

Godzilla is a gigantic mutant dinosaur, transformed from the fallout of an atomic bomb test. As the Godzilla series continued, the great beast was developed as a character, and has become something of an anti-hero.

Godzilla Trading Battle is a Japan-only Playstation 1 video game. It featured every Toho monster every made up to "Godzilla" (1998) (except King Kong, Mechani-Kong and Frankenstein) as well as 6 totally original ones and some redesigns.

This is the only game that features Ebirah as a playable character.

The game features 3 game modes :
- Story
- Duel
- Battle versus an oponent

- Deck mode: In this mode there is an album ,a database and a trading card.
There are no images in this album yet
---
User Feedback