1
Gex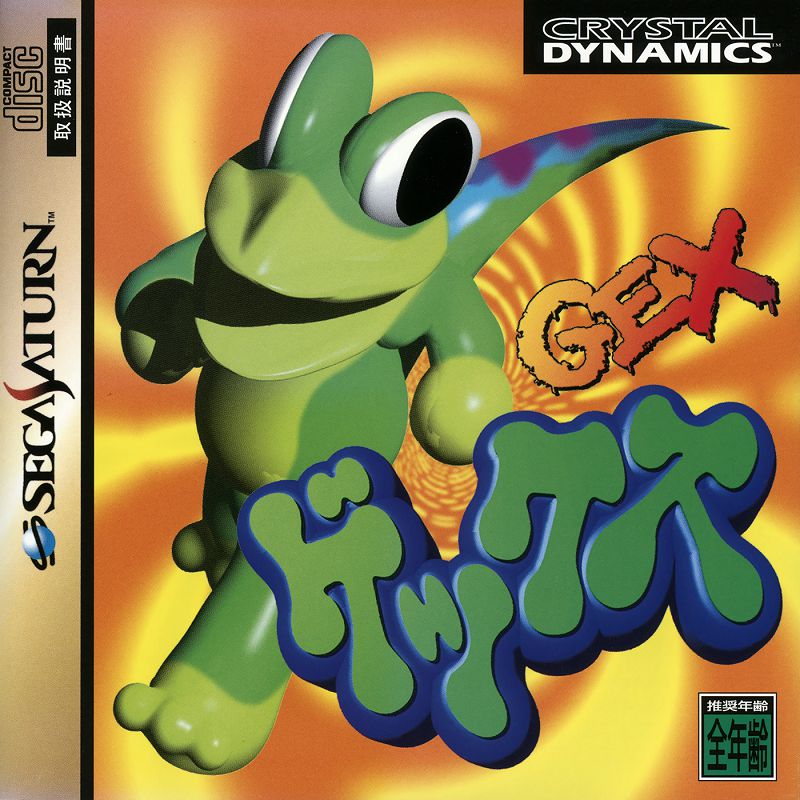 Console : Saturn
Language :

Genre : Action - Platformer
Multiplayer : 1 player
Year : 1995
Developer : Beam Software
Publisher : Crystal Dynamics
Enter your television to defeat the evil Rez by collecting remotes to open worlds inside your tv. You are a gecko with all the usual platform hero skills such as jump, fire and close range attack, but also suction cups to help you scale walls, a tongue to pick up those tricky to get power-ups and plenty of wise-cracks to keep you amused. Use them all to make your way through TV land searching for the remotes, collecting pickups, power-ups and killing TVs.

GEX's mouth gets him in trouble, but it's his thrashing tail and suction cup paws that get him out. GEX has been sucked into the Media Dimension, the place where cheesy 70's movies go to retire. To escape he's gotta kill TVs in each world. Over 450 frames of smooth 3D animation and hand-rendered backgrounds! GEX jumps and sticks to everything while thrashin' secret levels in search of elusive remote controls.
There are no images in this album yet
---
User Feedback